Love Shouldn't Be Toxic…Detox Valentine's Day!
Potpourri
Both liquid and dried (typically essential oils and plant parts, respectively) potpourri can be used to introduce a delightful scent and mood to a room, using a variety of diffuser devices. However, potpourri is often treated with, contains, or is derived using chemicals. The mood you are trying to create with potpourri may be toxic!
Instead, delight your sense of smell with fresh, natural, organic scents. For example:
Add 10-20 drops of your favorite organic essential oil (which have not had chemicals added during processing) to a spritzer bottle with 8 ounces of distilled water and spritz your room.

Drip several drops of essential oil onto cotton balls and place the balls in strategic areas (in closets, drawers, corners, behind furniture). NOTE: If you have cats or dogs, either place the cotton balls in places where your pets cannot reach them or don't use this method.

Use a hot pot to simmer spices, such as cloves, cinnamon, and nutmeg and allow the aroma to drift through your house
Your pets will appreciate your avoiding potpourri as well. The majority of liquid potpourri contain essential oils and many contain cationic detergents, and these ingredients can cause diarrhea, vomiting, and liver damage if ingested by cats and dogs and burns accompanied by severe pain if it gets on their skin.
Sexual Lubricants
Sexual lubricants can be an important component during intimate sexual encounters, but the wrong lubricant could turn a romantic interlude into an unpleasant experience or the stage for future potential health problems. Even some lubricants advertised as natural can prove to be bothersome or harmful to sensitive vaginal membranes, so it's important to check out the ingredient label.
Ingredients you should avoid in sexual lubricants include:
Chlorhexidine, which can cause irritation and toxic effects for some women

Glycerin, which is a form of sugar and thus may promote vaginal yeast infections in susceptible women

Parabens, which may increase the risk of breast cancer

Petroleum or petroleum-based substances, such as mineral oil, which often contains impurities and can disrupt normal functions and have a negative impact on permeability of your skin and membranes

Propylene glycol, which is also found in some antifreeze products. This substance can cause tissue irritation in women

Phenoxyethanol, which is associated with skin irritation and, at high levels, has been associated with poor immune function and reproductive damage

Silicone-based ingredients, e.g., dimethicone and methyl polysiloxane, which can cause problems similar to those associated with petroleum substances
Alternatives include coconut oil and lubricants made from organic plant extracts, such as Yes lubricants.
Love shouldn't be toxic, so be sure you and your loved ones share and experience a truly romantic and healthy Valentine's Day this year and all those to come.
Sources:
Campaign for Safe Cosmetics. Not so sexy. The health risks of secret chemicals in fragrances
Liberty Voice. Does your chocolate contain wax?
MDHealth. Condom allergy
Mercola.com. Cut flowers: A major yet little-known source of toxic pesticides
Mercola.com. Is your perfume poison?
One Green Planet. The ugly truth about flowers and Valentine's Day
Pet Place. Potpourri exposure in dogs
Sexual Wellness News. Seven ingredients to avoid in your sexual lubricants
South Carolina State University. Frequent use of certain candles produces unwanted chemicals
US/Labor Education in the Americas Project and The International Labor Rights Fund Labor. A Valentine's Day Report
---
About the Author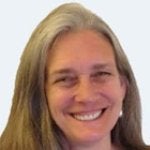 Deborah is a freelance health writer who is passionate about animals and the environment. She has authored, co-authored, and written more than 50 books and thousands of articles on a wide range of topics. Currently she lives in Tucson, Arizona. Visit her at deborahmitchellbooks.com.