Money-Saving Tips for Healthy Living
By Naturally Savvy
During these tough economic times, many of us are seeking ways to reduce our expenses. Our Naturally Savvy contributors have provided money-saving tips for healthy living without breaking the bank.
Money-Saving Food Tips:
Sign up for the mailing list of your local supermarket, Whole Foods, and natural products store. Sales and E-coupons will be sent to you regularly.
Check out the websites of your favorite brands for freebies, E-coupons and discounts. Some websites even mention which stores have their products on sale each week.
Buy dried beans and cook them yourself instead of using canned beans. They freeze well; just be sure to freeze the cooked beans separately from the liquid (save it for soup stock).
Look for fruit and vegetables that are in season as they generally cost less.
Freeze the "ends" of vegetables in a plastic bag or container. When the bag is full, fill a large pot with water, add the vegetables and simmer for a couple of hours. Mix in your favorite herbs and seasonings for a wonderful vegetable broth. When the broth has cooled, separate it into containers or ice trays and freeze until needed (for soups, rice, or pasta).
When salad greens begin to wilt, lightly steam and drizzle with some olive oil and lemon juice. Delicious!
Make your own pancake mix. Prepare a large batch of dry ingredients. Store the mix in an airtight container in a cool, dry place; then add the wet ingredients whenever you are in the mood for flapjacks.
Buy grains, beans, spices, nuts, and seeds from the bulk section of your local health food store – but buy only as much as you need. This way you do not pay for packaging. As long as there is a good turnover in the store, your food purchases will be fresher than pre-packaged goods that have been sitting on the shelf.
Have friends over for dinner instead of going out.
Eat out for lunch at your favorite organic restaurants instead of dinner.
Can't eat a whole package of bagels before they go stale? No need to throw them out! Freeze half as soon as you bring them home. When you freeze them fresh, they toast up nicely. Slice them before freezing for easy toasting straight from the freezer.
If you prepare your own almond milk, instead of purchasing a nut milk bag (which can cost anywhere from $10-20), visit the paint section of your local hardware store to pick up a nylon mesh 'paint straining bag'. It works exactly the same for straining the pulp from your milk.
Use the pulp from your freshly made nut milk to make a raw, gluten-free pie crust. Mix 1 cup of almond milk pulp and 1 cup of ground raw almonds with a little honey or agave nectar; add a pinch of celtic sea salt, and a drop of olive oil. Form a ball, press into a pie plate and fill with slices of your favorite fruit, slightly puréed with a little sweetener and cinnamon, for a fast, delicious, healthy dessert that is dairy-free, sugar-free, and gluten-free.
Somewhere in your basement is a bread-making machine. Dust it off and bring it back to life.
If a good part of your grocery bill is spent on condiments, determine which of these can be made from scratch for less. Search the internet for easy tomato sauce, salsa, and mayonnaise recipes.
Read more about 'processed' foods you can make at home
Money-Saving Tips For Your Home:
Save those empty nut butter jars, wash them well, and use them for leftovers. No need for toxic plastic in the kitchen!
For free entertainment check out movies, books, and music from the library.
Take old used candles and melt the leftover wax together, add a few drops of an essential oil, buy a new wick and pour the wax into an empty votive jar. Voila, a new candle!
You know those old spices (whole cardamom, cinnamon stick, whole cloves, etc.) that you've had in your kitchen for a number of years? Yes, it is time to toss them but not in the way you would expect. Throw those old spices is some water with a bit of orange peel and let the mixture simmer for a few hours to make your house smell fantastic!
Next time you see a church thrift sale advertised in your neighborhood, check it out for great quality pots and pans. Sometimes you'll luck into an expensive piece for next to nothing.
Invest in a good quality knife and learn to use it for all your needs. You probably don't need an assortment of knives. Treat yourself to a knife skills class at your local culinary shop; sometimes the cost of the class includes a knife and cutting board that you can take home.
Consolidate your kitchen tools wherever possible. A ginger grater works well for nutmeg and other jobs. Try a Microplane® grater for all your fine food grating needs.
Read more about cleaning with vinegar
Terry Carson provided some recipes for preparing inexpensive, safe, and green cleaning products. They can be used to wash floors, clean tiles, walls, and windows.
Homemade All-Purpose Cleaner Recipe
75 ml washing soda
125 ml ammonia
4 liters warm/hot water
Rinse all surfaces with warm clear water
Hydrogen Peroxide Bleach
1 part hydrogen peroxide
8 parts water
Soak clothes in this solution and then rinse (works well on all fabrics including delicates)
Window Cleaner
1/2 cup ammonia
1/2 cup white vinegar
2 Tbs. cornstarch
1/2 a bucket of warm water
Tip: For a really great shine, rub dry windows with a clean felt blackboard eraser.
Image: danbruell

References:
Many thanks to our contributors Rebecca Blakeney, Shannon Leone, Lisa Odegard, Lisa Tsakos, and Terry Carson for submitting the above money-saving tips.
---
By
Naturally Savvy
|
February 13, 2009
About the Author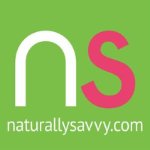 Naturally Savvy