Natural Factors: Organic Echinacea
Natural Factors has been manufacturing superior vitamins, herbs, supplements and other natural health products for more than 50 years. They are committed to providing you with health products of the highest quality, while doing their part to protect the world we live in. Natural Factors shares your concern for our quality of life, the health of our loved ones, our fragile environment and the importance of social responsibility. They know it is not possible to separate the health of humanity from that of the ecosystem we live in. Everything is connected, and it is up to all of us, individuals and corporations, to do our part to contribute to a healthier world.
Natural Factors' goal is for their business practices to reflect their appreciation and respect for nature; to foster an environment of integrity and sensitivity towards environmental issues and to work on reducing their environmental footprint while maintaining the quality and affordability of their products. Natural Factors is committed to implementing "green" measures and finding ways to make healthier choices. They believe that small changes, over time, make a big difference. As part of their long-term strategy, they have dedicated resources to ensure that environmental considerations and opportunities continue to be integral to their decision making process, and enhancing their ability to contribute to a healthy, sustainable future for everyone.
Here is a sampling of the many things Natural Factors is doing in their effort to be green:
Natural Factors has their own farm where they grow pure, organic echinacea for Echinamide products and other herbs for unique formulations, to be harvested fresh and processed within hours at their nearby extraction plant. They are also actively involved in the science of protection and preservation of medicinal plants.

Strict raw material criteria in regards to sourcing and purity.

Implementing green building strategies in their new head office including low and non-emitting surfaces, using non-toxic and eco-friendly cleaning supplies, purchasing recycled paper, the installation of light sensors for common areas, paper reduction, recycling, maximizing natural lighting and more.

Making available car pool and public transportation incentives to their employees.
Natural Factors knows that with being a large company comes great responsibility and they take that very seriously. Natural Factors is truly a company that walks it's talk and is committed to continually improving it's own environmental footprint. Natural Factors has always been known for creating affordable health supplements without compromising quality and they are working diligently to do their part to ensure a healthy future for us all.
A quote on their website says it all "Everything is connected, and it is up to all of us, individuals and corporations, to do our part to contribute to a healthier world."
You can learn more about Natural Factors at naturalfactors.com.
---
About the Author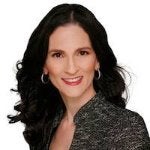 Founder and Editor-in-Chief of NaturallySavvy.com. She is passionate about living a natural and organic lifestyle and reading food labels. She is a mom to three beautiful children who love ground flaxseed & fish oil.