New Tick Borne Disease Could be Worse than Lyme Disease
With the increased occurrences of Lyme disease, particularly in certain areas of the country, more and more people are aware of the symptoms and making sure that their doctors are testing for the disease if there are any signs of it. But a new tick disease is beginning to rear its ugly head, and it's one that most people aren't aware of. According to CBS 2 New York, the borrelia miyamotoi infection has affected more than 100,000 people in New York alone since doctors started keeping track of it in the state.
Not only is the disease similar to Lyme disease in that it's caused by deer ticks, but it may be worse than the potentially severely debilitating Lyme disease, and it may explain the many negative Lyme disease tests that have come back to people who have symptoms consistent with Lyme disease.
Read more about protecting your pets from ticks
Yale University researchers first discovered the disease more than a decade ago in Connecticut and have confirmed its occurrence in other parts of the country, and even other countries, as well as its high concentration of occurrences in the northeast section of the United States.
Dr. Brian Fallon of Columbia University tells CBS 2 New York that the borrelia miyamotoi bacteria that is carried by deer ticks will present itself with fever, headache, flu-like symptoms, and muscle pains from spring to early fall, but those who carry the disease will most likely not have the rash that is typical of Lyme disease. While that may explain the many negative results of Lyme disease tests when people experience these symptoms, it doesn't make it any easier to diagnose.
The good news is that the disease does respond to the course of antibiotics commonly prescribed for Lyme disease. However, the bad news is that a test to positively identify borrelia miyamotoi has not yet been developed.
Read more about psychiatric symptoms associated with lyme disease
The best defense against the disease is knowledge. Until more doctors are fully aware of its presence and its treatment, it is up to you as the patient to discuss the possibility of this disease with your physician. Unfortunately, not catching the disease in an early stage can result in extreme physical consequences.
Image Credit: Allison Meier
---
About the Author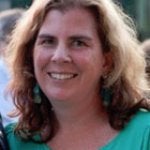 Sarah
Fernandez
is a freelance writer and designer specializing in home decorating and parenting. She loves gardening and the beach.