Oregon City Bans Neonicotinoid Pesticides Believed to be Killing Honeybees
The European Union recently put a two-year restriction on the use of controversial pesticides called neonicotinoids which are harmful to pollinators such as honeybees. Widely used in the U.S., Eugene, Oregon became the first city in the nation to ban the use of controversial pesticides on all city-owned property. On February 26, the Eugene's City Council unanimously passed a resolution banning the use of neonicotinoids. The ban went into effect immediately. The resolution also expands the city's Pesticide Free Parks Program. As of December 2013 there were nine parks in the program.
Read more about neonicotinoid pesticides
"We hope the ripple effect of this decision will have a broad impact across the nation,"
said Eugene Parks and Open Space Director Craig Carnagey
. "The only insecticides we utilize are targeted at managing aggressive yellow jackets and hornets. When a bee hive is found on parkland, we contact an expert bee keeper to relocate the hive," Carnagey added.
Recent research finds there is a possible link between neonicotinoids and the widespread death of honeybees, called colony collapse disorder. First registered for use in 1990s, neonicotinoids have become widely used since then. They are absorbed by plants and transferred through the vascular system, making the plant itself toxic to the insects. They can be present in pollen and nectar, which makes them toxic to pollinators such as honeybees.
Neonicotinoids can linger in soil for months or years after just one application, according to a
report
by the Xerces Society for Invertebrate Conservation. Untreated plants may absorb chemical residues in the soil from the previous year. Products containing neonicotinoids can be applied to ornamental and landscape plants at rates much higher than those approved for agricultural use. Direct contact with foliar neonicotinoid sprays is hazardous to pollinators, and residues on plant surfaces remain toxic to them for several days. Wildflowers can become contaminated with neonicotinoids.
Read more about the importance of honey bee pollination
About one mouthful of food out of every three either directly or indirectly benefits from honeybee pollination. Crops such as almonds and other tree nuts, berries, fruits and vegetables, rely on honey bee pollination. The California almond industry needs 1.4 million colonies of honeybees, about 60 percent of all managed honeybee colonies in the U.S.
Image: Tie Guy II
---
About the Author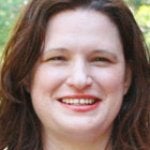 Gina-Marie is a freelance writer armed with a passion for healthy living and a degree in journalism. Hailing from the dry, sunny Central San Joaquin Valley, she hasn't let the heat fry her brain!