Pool Chemicals Linked to Childhood Asthma Risk
We generally think of infant and children swim lessons as a good way to get kids comfortable in the water, and a way to teach them a skill that could save their lives. But those mom and tot swims and childhood swimming lessons may be linked to the rise in childhood asthma, particularly among boys.
The air in indoor pools is often a tad pungent, and for years we have mistakenly assumed it is chlorine from the pool (many people still do). But researchers have determined the scent is actually trichloramine, which is created in the water when chlorine reacts with organics—the sweat and urine from swimmers. The trichloramine rises to the surface of the water and evaporates into the air, where it lingers, irritating the eyes and airways as much as chlorine or formaldehyde would.
A study published Environmental Health Perspectives in October 2006 concluded trichloramine levels in indoor pools tested periodically between 2001 and 2003 were "one of the most concentrated air pollutants to which children of industrialized countries are regularly exposed."
The study examined 341 children in Brussels, many of whom attended the same pool, some as part of a regular school program, and the findings of the study revealed a significant possibility. Some 11 percent of children in the study had asthma—a few percentage points higher than the national average, as listed by the World Health Organization.
Most surprisingly, boys were 50 percent more likely to develop asthma than girls.
Another study published in the March 2009 issue of the Irish Medical Journal looked at asthma rates in boys, corroborating the Belgium findings. The study looked at boys aged 6 to 12 in Cork, Ireland, excluding any who were diagnosed with asthma before they started swimming. While the survey was significantly smaller than the Belgium study, the findings were similar: "There was a significant association between the number of years a boy had been swimming and the likelihood of wheezing in the last 12 months," according to the IMJ article.
While these study and others suggest there is cause for concern, you don't need to keep your child out of the water.
In the Brussels study, children were more likely to develop asthma the more they were in the pool, but only if they had an aeroallergen-specific serum IgE greater than 100 kilograms (international units) per liter. Having your child tested could put your mind at ease.
A great alternative to exposing your child to chlorinated gases is to swim in saltwater pools. Saltwater pools naturally clear the water of bacteria and algae, so there's nothing to worry about. Of course you can always opt to swim as nature intended—in lakes and oceans.
---
About the Author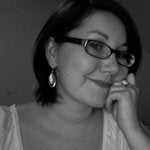 Cara believes using natural products and eliminating harsh or synthetic chemicals leads to a healthier, happier lifestyle. She grew up in a family that recycled just about everything, avoided harsh cleaners and heavily-scented products, and often turned to holistic medicine. Cara has degrees in art history and journalism, and has taken classes in environmental toxicology and environmental geology. She is passionate about healthy and natural living, environmental awareness and policy, and holistic health care.