Popular Pesticide Makes Ants More Aggressive
Researchers are looking more and more into the impact of the widespread global use of pesticides. They've found that one of the most widely used insecticides, neonicotinoids, may be causing the decline of honey bees and other pollinators. Most recently, researchers have also found that the popular pesticide may also make invasive species of ants more aggressive.
Researchers at Victoria College in Wellington, New Zealand have shown that exposure to neonicotinoids make an invasive Argentinian ant more aggressive while making the native New Zealand Southern ant, more withdrawn. The study, which is published in the international journal Proceedings of the Royal Society B, was led by PhD student Rafael Barbieri, Professor Phil Lester, and Professor Ken Ryan from Victoria University's School of Biological Science.
Read more about pesticides in your fruits and vegetables
"The Argentine ant is already known as an extremely aggressive invader, all around the world," says Professor Lester on PhysOrg. "Here you have the Genghis Khan of the ant world becoming even more aggressive after exposure to these pesticides."
"The success of such invasive species is often linked to their highly aggressive behavior and to their ability to displace native communities and manipulate food sources."
The native Southern ant species is much less likely to hold its own.
"In habitats where the local species has previously been exposed to neonicotinodis, invading Argentine ants are likely to have significantly higher chances of monopolizing food sources and higher survival rates."
This shows one more way widely used pesticides can impact their environs.
Acetamiprid, Clothianidin, Dinotefuran, Imidacloprid, Nitenpyram, Thiocloprid, and Thiamethoxam all fall within this particular neonicotinoid group of insecticides. Neonicotinoids act in the way that nicotine does on certain kinds of receptors in the nerve synapses.
They're widely used because they're much more toxic to invertebrates like insects than they are to mammals. The only problem is insects are also part of the circle of life, and their life or death impacts the environment as a whole. For example, honey bees are critical because about 75 percent of the world's crops depend in some way on pollination from honey bees or other pollinators.
Read more about honey bees and insecticides
Research like this is beginning to unlock the impact that pesticides can have on the environment. This is all the more reason to eat organic as much as possible.
Photo Credit: Bulldog Pottery

---
About the Author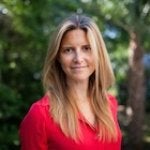 Sara Novak specializes in health and food policy writing for Discovery Health. Her work has also been featured on TreeHugger, HowStuffWorks.com, TLC Cooking, and Animal Planet. After graduating from the Grady School of Journalism at the University of Georgia, Sara headed up the communication efforts for a national scholarship program in Washington, D.C. Sara has also handled copy writing and public relations for a global environmental consulting firm. She loves fiddling with healthful recipes, traveling, and exploring life atop her yoga mat. Today, Sara lives in Charleston with her husband and two lovable cocker spaniels, Madison and Bella.