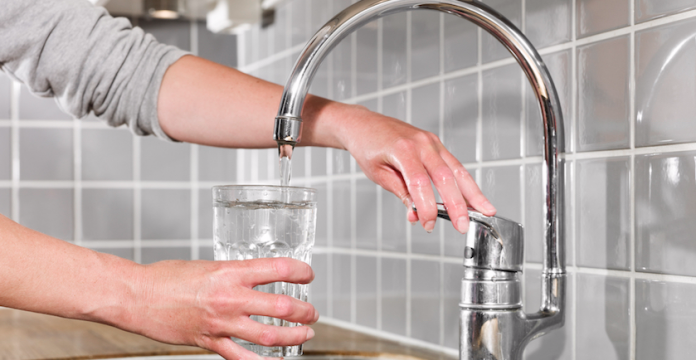 A recent study connects fluoride levels in pregnant women to lower measures of intelligence in their children. Researchers found a link between high levels of fluoride in the urine of pregnant women with lower IQ scores in their offspring.
University of Toronto researchers looked at data from 287 mothers and their children in Mexico City who participated in a research project from 1994 to 2005. The researchers analyzed urine samples that had been taken from the mothers while they were pregnant and from their children when they were between six and 12 years old. They looked at how fluoride levels related to the children's verbal, perceptual-performance, quantitative, memory, and motor abilities at age four and once more between the ages of six and 12.
Published in Environmental Health Perspectives, the study is the first of its kind and size to look at fluoride exposure and neurodevelopment. Tap water and dental products contain fluoride in the U.S. and Canada, and in other countries, milk and salt contains fluoride.
"Our study shows that the growing fetal nervous system may be adversely affected by higher levels of fluoride exposure," said Dr. Howard Hu, the study's principal investigator and Professor of Environmental Health, Epidemiology and Global Health at the Dalla Lana School of Public Health.
The study is not the first to find problems with fluoride. The National Academy of Science's National Research Committee, which reviewed over 1,000 studies on fluoride, stated that "it is apparent that fluorides have the ability to interfere with the functions of the brain and the body by direct and indirect means."
Other studies have found links between fluoride exposure among children and developmental problems. Researchers from the Harvard School of Public Health and China Medical University in Shenyang analyzed 27 studies and found that fluoride may adversely affect the cognitive development of children.
A 2012 Harvard-funded meta-analysis found that Chinese children exposed to high levels of fluoride had lower IQs. "The results support the possibility of an adverse effect of high fluoride exposure on children's neurodevelopment," the study stated.
A 2015 British study added fluoride to the list of 11 chemicals known to be developmental neurotoxins. "Untested chemicals should not be presumed to be safe to brain development, and chemicals in existing use and all new chemicals must therefore be tested for developmental neurotoxicity," the researchers stated.
A coalition of advocacy and medical groups petitioned the U.S. Environmental Protection Agency in 2016 to ban fluoridation chemicals in public water supplies. The petition cited 196 peer-reviewed studies published over the last decade.
The American Dental Association, a big proponent of fluoride, disputes the findings of the study. In a statement, the organization said, "More than 70 years of research and practical experience has shown that fluoridation is safe and effective."
Dr. Hu disagrees with the ADA. He told the National Post that the study is "very rigorous," and "you just can't deny it … directly related to whether fluoride is a risk for the neurodevelopment of children."
"This is a very well-conducted study, and it raises serious concerns about fluoride supplementation in water," Dr. Leonardo Trasande, a pediatrician who studies potential links between environmental exposures and health problems at New York University Langone Health, told Newsweek.