Target Wants To Be More Transparent About the Chemicals In the Products It Sells
There are a myriad of toxic chemicals within household products, including personal care products. In the U.S. only 11 chemicals are banned from being used in personal care products while the EU bans over 1,300. One company would like to help its customers understand the chemicals used in its products and help create safer alternatives.
Read about dangers in women's cosmetics
That company is Target, the second largest discount retailer in the U.S. Target recently announced its new chemical strategy. Target's new strategy is to "strive for full visibility to chemicals contained in and used to make the products we sell and use in our operations," as the company stated in a recently released policy. The company's ultimate goal is to be more transparent with the chemicals used in the products it sells, and to do so it plans to release information to consumers about the chemicals in those products. That will require pushing its suppliers to disclose the ingredients in products. Innovation will be needed to achieve Target's goals, which include:
• Removing perfluorinated Chemicals (PFCs) from products by 2022. • Improving textile products by removing flame retardants that are either potential carcinogens, or may be harmful to the guests, workers or communities by 2022. • Formulating beauty, baby care, personal care and household cleaning products without phthalates, propyl-paraben, butyl-paraben, formaldehyde, formaldehyde-donors, or NPE's by 2020. • Achieve transparency for all ingredients in beauty, baby care, personal care and household cleaning formulated products by 2020.
There are several other initiatives Target will be working on in order to achieve its goals, which includes pursuing and promoting new approaches to the development of chemicals and the commercialization of safer alternatives. The company with stores across the U.S. plans to contribute both resources and expertise to initiatives that work to develop safer alternatives to chemicals where none currently exist. It will work with non-governmental organizations, associations and industry partners to "innovate and promote a consistent approach to greener chemistry," as the company stated in its policy. Target will monitor the progress it makes towards its goals starting February 2017, and will report annually on it in its corporate social responsibility report.
"The introduction of our new chemical policy builds on this long-term commitment focused on driving transparency, chemical management and innovation across every product we sell and throughout our business operations," Target said in a statement emailed to Naturally Savvy. "At Target, we know our guests care about what is in their products and trust us to provide better choices for them and their families. We're proud of the significant progress we've already made to give our guests better-for-you product options." "Our chemical strategy will be one of the most comprehensive in the U.S. retail industry, including all Target-owned and national brand products and operations, not just formulated products," Jennifer Silberman, chief sustainability officer, Target stated in a press release.
---
About the Author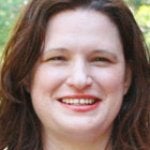 Gina-Marie is a freelance writer armed with a passion for healthy living and a degree in journalism. Hailing from the dry, sunny Central San Joaquin Valley, she hasn't let the heat fry her brain!