Teach Your Kids About the Earth With Toys
Being the eco-mom or eco-dad that you are, you're probably teaching your kids about the importance of reusing and recycling for a sustainable future. But what about solar energy and natural medicines and carbon credits? It's all a bit difficult to explain, and chances are your kids aren't going to sit still long enough for you to make even a little headway. Enter toys.
Believe it or not, companies are increasingly developing toys that passively and actively teach kids about the environment—and we're not talking some interactive DVD. From playing doll house to craft kits to board games, teaching kids about the planet and sustainability through regular play is growing with the rest of the green market.
Here are our picks for eco-toys that are sure to be a hit with kids and parents alike.
Welcome To The Doll House
Imagine you could afford to outfit your home in the latest in sustainability technology. Even if you can't make your dream a reality, Wonderworld's Eco House can you're your kids the future of residential design. Complete with a solar panel, wind turbine, recycling bin, a rain barrel and a bike (instead of the usual car), this dollhouse is a great way to instill life-long principles of sustainable living in your children. The dollhouse is made from rubber-wood that is at least 25 years old, since rubber-wood trees of this age no longer produce latex for commercial purposes and thus have to be cut down for replanting. The company also only uses non-toxic pigments and lacquer, so you know your kids will be safe. $129.99, ages 3-6.
Remedy for Boredom
Are your kids into nature? Teach them all about edible and medicinal plants with Wildcraft, a borad game from Learning Herbs. Here's the premise: Grandma needs you to get some huckleberries from way up top the mountain so she can bake a pie. Players must get the huckleberries and other herbs and get back before nightfall, but of course, there is danger along the way. and players have to work together to make it back. The game features 26 edible and medicinal plants, such as Echinacea, field mint and comfrey, and trouble cards include "hungry"-meaning you have to find a plant you can eat-and "Bee Sting," which requires treatment from a medicinal plant. Because all of the cards feature lovely drawings, the game is great for even young children. The board game is made with 100 percent recycled chipboard and features a water-based coating (no varnish!). Cards are printed on Forest Stewardship Council certified paper, and all components are recyclable. $39.95, ages 4 and up, 1-4 players.
Global Stewardship
Learn how to care for the earth with Late For The Sky's Earthopoly. Players become caretakers (rather than owners) of places around the world, and later increase property values by collecting carbon credits, which they trade in for clean air. Just don't get sent to the dump, or you might get stuck there for a while. The property deeds feature fun facts and eco-tips to help players go green. The tokens are all natural products, so they vary with availability-but some items include a piece of crystal from Arkansas, a pyramid carved from black walnut by local artisans (the wood is from a naturally fallen tree), shells from a local beach, and Carnelian stone collected by locals in Botswana. The game board is 100 percent recycled chip board, and the litho surface is made with 10 percent recycled pulp and pulp from sustainable forestry. All of the paper is recyclable and they've used a vegetable-based ink. The company also uses green power in their manufacturing. $24.95, ages 8 and up, 2-6 players.
For Crafty Kids
If your child loves DIY projects, Discovery's Paper Recycling Studio will let them create and recycle at the same time. The kit includes a hand-crank paper blender, tray, mesh screen, six design templates, paper presser and cleaning cloths. The instruction manual teaches kids about the history of papermaking. There are directions for making colored paper and for embedding objects, such as flower petals. Oh, and those directions are laminated-which means spills during papermaking won't put a damper on the fun! $24.95, ages 8 and up.
Patience, Young Grasshopper
For kids interested in technology and engineering, you can't go wrong with Elenco Electronics' Frightened Grasshopper Solar Powered Bug. Kids assemble the parts-they all snap together, so no tools necessary-and when the grasshopper is placed under a light or in direct sunlight, the skittish bug's eyes and legs wiggle and its antennas swish back and forth as it trembles. The grasshopper teaches kids how solar energy is converted into electricity with a photovoltaic cell. This toy gets top points for teaching kids the science behind the most sustainable source of electricity. (It can also be a fantastic model for a science fair project!) $11.25, ages 10 and up.
---
About the Author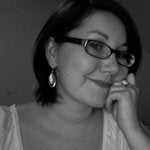 Cara believes using natural products and eliminating harsh or synthetic chemicals leads to a healthier, happier lifestyle. She grew up in a family that recycled just about everything, avoided harsh cleaners and heavily-scented products, and often turned to holistic medicine. Cara has degrees in art history and journalism, and has taken classes in environmental toxicology and environmental geology. She is passionate about healthy and natural living, environmental awareness and policy, and holistic health care.