Top 7 New Products from our Partners at Natural Products Expo West
Our team at Naturally Savvy just came back from the largest natural products food trade show convention, Natural Products Expo West, where over 70,000 attendees come to explore what new products their favorite brands are rolling out. This year the showroom floors consisted of over 3,000 exhibitors. My team and I spent time on the floor with all of our partnering brands and we've pulled some of our favorite products together to share with you today.




Our first stop was Goddess Garden, founded by Nova Covington and Paul Halter. Inspired by the desire to protect their daughter's skin from sun damage, they created a sunscreen made with organic ingredients. Then, after eleven years in the organic sunscreen world, they ventured into skin care to solve another problem. They asked themselves, "How do you undo years of not wearing sunscreen?" And thus, "sun repair," products were born. Learn more about this new innovative product.


Our second stop was to visit a leader within the field of buttery spreads, the Melt Organic booth. This year they are launching a new probiotic spread. After teaming up with Ganeden, the makers of patented probiotic Ganeden BC30, they plan to launch, Probiotic Melt Buttery Spread. The spread is delicious and good for digestive health. Learn more about this yummy product here.


Next up, the Happy Family booth. We had fun speaking with Happy Family about their newest organic pouch product, Clearly Crafted. Happy Baby is proud to share stories about the people trusted to grow their yummy organic ingredients. As parents, we all loved these easy-to-grab organic goodies... and best of all, our kids loved them too. Learn more about Clearly Crafted from Happy Family here.


The next booth we visited was North American Herb & Spice. They have a new line of products that contain hemp oil, also known as CBD. Hempanol is the highest grade, whole food and organic hemp extract available and is 100% raw CO2-extracted. To learn more about these fascinating hempanol blends go here.




At the Bio-K+ booth, we were introduced to their new kids line called Bio-Kidz. products such as the Vanilla Bio-K Shot for Kids. We love this product because it's a drinkable probiotic in a one shot portion designed for daily use. Each bottle contains 12.5 billion 100% probiotic bacteria per shot. These shots are gluten-free and taste good, so kids love them and are safe for those with gluten allergies. Learn more about this product from Bio-K here.



Getting a sneak peek at products that aren't available yet in stores is another reason we love attending the Natural Products Expo. Lily of the Desert introduced some new products that are not available yet but they're debuting later this month. We are giving you a sneak peek here. Lily of the Desert has rebranded their Aloe H2O products with gorgeous packaging. They also have new Aloe and Coconut water that will be available soon. Stay tuned for the rollouts from Lily of the Desert here.


Uncle Matt's
introduces "
blends with benefits
." These are the juices you have come to love but with a functional boost of probiotics. Founder Matt Mclean says, "We're hoping that consumers who don't like taking supplements will have one more option at the grocery aisle to boost their health with a great tasting beverage the whole family will love." You've got to try these juices! They are so tasty and also good for you.


Our last stop was at the Maty's Healthy Products booth where we were delighted to learn about their newest product, all-natural Acid Indigestion Relief Syrup. Maty's educated us about the reason most antacid products don't help ease the burning sensation associated with heartburn and indigestion. In fact, 90% of the time, heartburn and acid indigestion are a result of too little stomach acid. Maty's All Natural Acid Indigestion Relief Syrup combines safe, whole food ingredients to help promote acid levels in your digestive tract, while enhancing your body's natural healing power. To learn more about this drug-free relief syrup visit Maty's All Natural Products here.

Overall, we were elated to see a lot of companies at the convention center gravitating towards, "unjunking," their products. Attendees, and consumers in general, demand foods that are "healthier," "safer," and "environmentally friendly." The trends we saw in 2015 of paleo, hemp, omega infused, gluten-free, non-GMO verified, grain-free, grass-fed and non-toxic are here to stay in 2016. As we discover more products this fall at Expo East in Baltimore, we will keep you informed.


Did you attend Expo West? Do you have a favorite product? Let us know in the comment section.
---
About the Author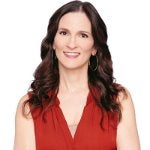 Founder & Chief Passionista at NaturallySavvy.com. See my full bio here.