Tweet Green with #EcoMonday
Twitter is making green networking easier with #EcoMonday, a new hashtag that lets users share their favorite green Twitter streams every Monday.
Hashtags are Twitter's memes used to create a stream of tweets on a give topic—it's all about what is being tweeted, rather than who is doing the tweeting.
With several daily hashtags in use—#FollowFriday is a hugely popular example—it was just a matter of time until an environmental-themed tag was developed on the social networking micro-blogging site.
According to an article on Ecopreneurist.com, Maryanne Conlin read an article about daily Twitter hashtags that promote followers, and she started to think about creating one for the green community on Twitter.
Conlin was brainstorming ideas for a hashtag when she mentioned the idea to blogger Rob Reed of social media and green living blog maxgladwell.com (@maxgladwell). Reed quickly suggested #ecomonday and it seemed like the perfect fit.
When the #ecomonday hashtag launched, hundreds of eco-friendly Twitter users were recommended and there was a lot of buzz in the green community over the next week as users let their followers know all about #ecomonday.
The buzz in the blogosphere also picked up in the week after #ecomonday was launched. The new hashtag has been mentioned on ecopreneurist.com, supereco.com and earthblips.dailyradar.com.
Reed also created an @ecomonday Twitter account to help users find the most popular green Tweople in the Twitterverse. (Note: You have to be an @ecomonday follower and be recommended in the meme to be followed by @ecomonday.)
If you want to get in on the #ecomonday action, simply tweet #ecomonday followed by your five favorite streams at some point during the day each Monday.
And don't forget to follow Naturally Savvy on Twitter (@naturallysavvy) to get the latest natural and green living news and advice from Naturally Savvy co-founder Andrea Donsky (and to see who we're recommending every #ecomonday).
Tech Savvy: Hashtags work much like tags on websites such as TreeHugger and Flickr—they add context and metadata to your tweets. Twitter's hashtags were created to allow for groupings, and they're widely used to let users see a stream of tweets related to a single topic. Users simply add the number symbol (#) before a word or phrase, and others can continue using it to reference the same topic.  
---
About the Author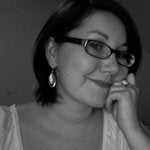 Cara believes using natural products and eliminating harsh or synthetic chemicals leads to a healthier, happier lifestyle. She grew up in a family that recycled just about everything, avoided harsh cleaners and heavily-scented products, and often turned to holistic medicine. Cara has degrees in art history and journalism, and has taken classes in environmental toxicology and environmental geology. She is passionate about healthy and natural living, environmental awareness and policy, and holistic health care.