Unjunk Your Life: Clear Clutter For Clarity
By Naturally Savvy
Look around you. Are there items on the floor or stacked on tables that shouldn't be there? Is your furniture a mish-mash of sentimental hand-me-downs that you can't seem to part with? Your home and work environments affect you on many levels. Clutter can interfere with your clarity, energy, creativity and prosperity. Spring is the perfect time for a clean break with superfluous stuff. 'Release' any items that no longer serve you. Anything you don't regularly use, and especially any items you no longer need can be donated or recycled, or use your imagination and find a new use for them.
Your Kitchen
Clean out your kitchen cupboards, pantry and refrigerator one shelf at a time. It's a big job, so allocate plenty of time or spread it out over several days. As you remove and reorganize food items, take a look at the ingredients labels. Do they contain any of The Scary Seven ingredients– high-fructose corn syrup, partially hydrogenated fats (trans fats), artificial colors, MSG, artificial flavors, artificial sweeteners, and dangerous preservatives? If so, discard those items and make a mental note to avoid purchasing them in the future.
Your Closet
At the end of a season, take a look through your closet and dresser. Pull out any items – and be thorough (include shirts, pants, dresses, socks, pantyhose, shoes, boots, belts, and other accessories) - that were not worn over the past several months. Either donate these items or have an 'end of season clothing swap' with friends.
Your Bathroom
Ingredients in toiletries degrade over time, so as you organize your body and beauty care products safely discard any products that have expired, or any opened products that haven't been used over the past several months. Take a quick look at the ingredients in your shampoos and other hair products, body wash, and moisturizers. Do they contain parabens, sodium lauryl sulfate, butylated hydroxytoluene, phthalates, petrolatum, DEA, TEA, propylene glycol, synthetic colors and fragrances? If so, replace these products with brands made from more natural ingredients that are safer for you and for the environment. Keep in mind that products made with natural ingredients have a shorter shelf life than those loaded with chemicals.
Your Office
Computers are supposed to cut down on paper, but many of us find that our office environments are still cluttered with piles of files, books, and random pieces of paper. These items are easy to stack, and as a result, office spaces can easily become cluttered. Purchase a bulletin board and post important letters or items that need attending to immediately. Label files or filing boxes (depending on the amount of paper to sort) by category. If you don't know where to begin, start with a 'business' file and a 'personal' file. When you have more free time, choose one of the files and narrow the categories even further. To cut down on random pieces of paper, use a scanner to digitally store important items that you may or may not need in the future, such as receipts and bills.
Albert Einstein said, "Out of clutter find simplicity; From discord find harmony; In the middle of difficulty lies opportunity." This spring, purge to make room in your life for new opportunities to flow into.
---
By
Naturally Savvy
|
March 22, 2012
About the Author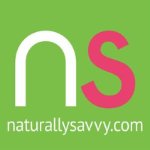 Naturally Savvy