Washing Dishes & Dishwasher Tricks
Wondering how to get the best out of your dishwashing efforts? Lets cover how to wash dishes effectively whether by hand or automatic dishwasher while using the gentlest and most eco-friendly products available.
I have noticed that my dishwasher has been slacking in performance recently and the dishes are just not coming out as clean as they could be. In fact, they seem to be dirtier coming out than they were going in! This leads to piles of dishes left to be hand washed and equal frustration over wasted efforts. So after many iterations of combining different wash and dry cycles, reducing detergent, increasing detergent, reorganizing dish placement and rigorously cleaning out the filter (which wasn't the culprit anyway), the dishes were still not coming out as they should.
However, one simple trick seems to do it. Fill your kettle with water and let it boil. Then, start the dishwasher with a normal amount of detergent while the kettle boils. When the water is just about boiling, open the dishwasher and dump the water at the base of the dishwasher. The combination of steam and hot water means there is hardly any post-wash residue and dishes sparkle.
I have not had great success with eco-friendly dishwashing powder or gels, but this tip really helps improve the performance of these products. When shopping for an eco-friendly dishwashing powder or gel, try to find one that is free of chlorine bleach, phosphates, polycarboxylates (which is a phosphate substitute that has no real track record), and sodium hydroxide. You can now find great dishwashing powder alternatives at big box and specialty stores. Look for a trusted brand that displays the ingredients of the product. It may cost a bit more, but when you wash your dishes with alternative powder or gel, you no longer subject yourself to potentially inhaling the combination of steam and chemicals noted above, or the residue that is left on the dishes when they come out of the wash. Personally, I have never been a fan of dishwashing detergent in a gel format, and from what I hear it can leave soap scum residue, making it harder for the dishes to come out sparkling clean.
For dish soap, try using a pure vegetable-based soap, such as castile soap, to wash dishes, pots and pans. There is a common misconception that dishes will not get clean unless the sink is overflowing with bubbles. However, the truth is that these bubbles are created by unnecessary chemicals to make you think dishes will be clean, and they are actually not required for the cleaning process. As well, generic dish soaps contain synthetic surfactants, which are chemical compounds developed to loosen dirt. Instead, try naturally derived surfactants, such as coconut, sea kelp, corn and other vegetable-based oils—these produce the same effects as their synthetic counterparts, but are natural. When looking for a bottle of dish soap, try to buy non-bubbling castile soap, or a naturally derived soap made with vegetable-based oils listed above. You will notice less residue on your dishes, and they will get squeaky clean much faster.
By making better purchase decisions and employing a few helpful tips, you can improve effectiveness of your dish-cleaning process, in a safe and eco-friendly way.
---
About the Author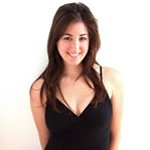 Melissa is passionate about making living environments cleaner and greener. She has been featured in newspapers and televisions shows. Melissa has even been featured as an expert in eco-friendly cleaning tips and techniques in interviews and speaking engagements. Melissa is the owner and operator of Clean My Space, which focuses on cleaning condo suites for busy urbanites. Melissa's clients and staff are encouraged to use green cleaning products and techniques whenever possible and she is always researching new products and techniques to share with readers.