WHO Wants the Lead Out of Paint
In recognition of International Lead Poisoning Awareness Prevention Week of Action (October 20-26, 2013), the World Health Organization (WHO) has asked countries to take action to eliminate lead in paint. Lead is one of ten chemicals the WHO has identified as being a major public health hazard.
Lead-based paint is a significant source of lead poisoning in young children, who can be exposed via peeling lead paint in old homes and other buildings as well as furniture and by mouthing toys and other objects that have been decorated with lead paint.
Read more about reducing household toxins
Do you live in a home that was built and painted before the late 1970s? There's a chance that paint contains lead. Even though lead-based household paint was banned in the United States in 1978, some buildings still contain the toxin, which can lead to low IQ and irreversible learning and behavioral disabilities in children even when their exposure is low. Exposure can occur not only from ingesting the paint but also from taking in airborne paint dust when efforts are made to remove lead paint from walls and other surfaces.
Read more about heavy metals and your children's health
How serious is lead poisoning among children? According to a WHO press release, Dr. Maria Neira, WHO Director for Public Health and Environment, explained that in addition to the mentioned health problems, lead paint contributes to 143,000 deaths annually. Phasing out the use of such paints will be a major step toward eliminating the potential health problems innocent children face after ingesting lead paint.
Currently, 30 countries have phased out lead paint. Both WHO and UNEP (United Nations Environment Programme), who are working together on a campaign called Global Alliance to Eliminate Lead Paint, hope to increase that number to 70 countries by 2015.
One bit of good news was noted by David Piper, Deputy Director, UNEP DTIE (Division of Technology Industry and Economics) Chemicals Branch. Although paints with extremely high lead levels are still available in many developing countries, these same countries also have access to "equivalent paint with no added lead…suggesting that alternatives to lead are readily available to manufacturers."
Read more about lead in your dishes
The theme of this year's lead awareness week is "Lead-Free Kids for a Healthy Future." Even if you are certain your children are not exposed to lead-based paint at home or in other settings, beware of painted toys, jewelry, and other objects young children tend to put into their mouth. For more information about lead in consumer products, see HealthyStuff.org.
Photo Credit: Kara Allyson
---
About the Author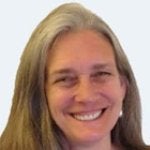 Deborah is a freelance health writer who is passionate about animals and the environment. She has authored, co-authored, and written more than 50 books and thousands of articles on a wide range of topics. Currently she lives in Tucson, Arizona. Visit her at deborahmitchellbooks.com.