Why Honey Bees Need to Be Protected Against Harmful Pesticides
Almond lovers all over the world might one day be paying a high premium for the tasty and healthy nuts. During the 2012/2013 winter, honey bees operating in California's almond crops suffered a 50 percent mortality rate. The California almond industry is entirely dependent on honey bees to pollinate the crop. Western Farm Press reports that the California almond farmers in February had a shortage of honey bees, but efforts by beekeepers and almond farmers across the country helped save this year's almond crop. The only place in North America where almonds are commercially grown is in California, and the state supplies 100 percent of U.S. almonds and over 70 percent of worldwide almonds.
Read more about the health benefits of nuts
Honey bees are essential for more than just almonds. At least 30 percent of the world's crops depend on cross pollination and 90 percent of the world's wild plants need it to thrive. Over $15 billion a year in U.S. crops is pollinated by bees, and the global economic cost of bee decline is estimated as high as $5.7 billion a year. Colony collapse disorder (CCD) is the name given to the rapid decline of honey bees. Studies link pesticides, including neonicotinoids, to CCD, which is a problem globally. The EU took steps to protect pollinators with a two-year ban on neonicotinoid pesticides.
A study released last spring looked at declines in honey bee populations and pesticide exposure. Researchers collected pollen from beehives in seven major crops, and detected 35 different pesticides in the sample pollen. They found high fungicide loads, and discovered that two insecticides (esfenvalerate and phosmet) were at a higher concentration than their median lethal dose in at least one pollen sample. The researchers also found an increased probability of Nosema infection, which affects the digestive tract, in honey bees that ate pollen with a higher fungicide concentration.
Read more about bee pollen and royal jelly
Beyond Pesticides, a non-profit organization, created a petition targeting Brian Leahy, Director of California Department of Pesticide Regulation (DPR). The petition asks the state agency to "take immediate action to protect bees" in the golden state. Specifically, the petition asks the DPR to take steps to protect the state's honey bees, including:
Accelerating the timeline for the agency's review of neonicotinoids instead of waiting several years
Putting a moratorium on neonicotinoid products until a state review is finished
Tracking the use of all pesticides that harm honey bees, including those used in homes and gardens and as seed treatments on agricultural crops
A congressional bill would put a moratorium on neonicotinoids. The bill is called Save America's Pollinator's Act, and it was introduced by into the House in July. In August, the bill was referred to the Subcommittee on Horticulture, Research, Biotechnology, and Foreign Agriculture.
Photo Credit: Scott Kinmar
---
About the Author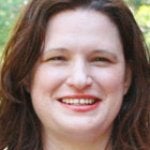 Gina-Marie is a freelance writer armed with a passion for healthy living and a degree in journalism. Hailing from the dry, sunny Central San Joaquin Valley, she hasn't let the heat fry her brain!