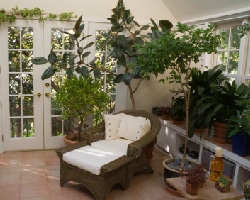 As much as I love autumn, at some point I resign myself to the months-long loss of lush gardens and green spaces. The autumn and winter can be dreary months, but there is a way to keep a slice of summer in your home year-round: Create an indoor garden.
Indoor gardens can have several benefits in the autumn and winter: They bring some life into your space, several plants can help purify stale indoor air, and a few plants can make people more productive. And they don't have to be difficult to maintain.
Click here to read our full article on Planet Green.