Cooking with Kids Makes Nutritional Sense
Parents can empower their children to make healthy food choices so they benefit from a lifetime of optimal health and well-being. When we choose nutritious whole foods— free of pesticides, additives and preservatives—we send a positive message to our children. Children learn from their parents by imitating them. If we are consistent in our actions, our children will learn to make better food choices on their own. Cooking with your children is an easy way to get them excited about nutritious food and starts them on a path towards healthy eating.
Kitchens are a fascinating place for young children. They see grown-ups briskly chopping, slicing, and mixing colorful ingredients that magically come together to form a meal. Children, from a very young age, are eager to grab a spoon to help mom or dad. Giving your children age-appropriate cooking tasks allows them to feel an emotional connection to their food, pride in successfully completing a task and, curiosity to try their creation. Even the pickiest little eaters are eager to try their culinary masterpieces - and chances are they will like it too! It's baffling, but children are more willing to eat, and like, food they help prepare. Imagine no more upturned noses at the dinner table, or stubborn refusals to eat the nutritious meals you carefully and lovingly prepared. Enlisting help from your little sous-chef might be the easiest solution to your meal-time conflicts.
Read more about making family meals healthy and fun

Safety First
Parents must keep a close eye on children and set strict rules for safety in the kitchen. To keep unintentional injuries out of your kitchen, the Home Safety Council, a national non-profit organization dedicated to preventing home related injuries, suggests taking these simple safety precautions:
Never leave a child unattended in the kitchen. Close supervision is essential, whether children are helping an adult cook or are merely watching.
Never hold a child while cooking.
Make sure you and your children wear close-fitting clothing when cooking.
Never leave cooking or hot food unattended.
Always turn pot handles toward the back of the range to prevent small children from reaching and pulling down a hot pan.
Keep hot pans, hot beverages, and trays just out of the oven away from counter edges, so children are not able to reach them.
Unplug appliance cords when not in use. Keep them tied up and away from children's reach.
Age Appropriate Tasks
After you review kitchen rules with your children, start assigning cooking duties. They will be eager to jump right in and begin chopping, blending and sautéing, but you'll have to consider their developmental level and ability before they begin. Tasks that are too difficult for your little-one to master create feelings of frustration, whereas a job successfully completed boosts self-confidence and makes the entire experience more enjoyable.
Safe Kids USA, a member of Safe Kids Worldwide, is a non-profit organization dedicated to preventing accidental childhood injury. They suggest children under 10 should not handle the stove, electrical appliances, sharp utensils, or hot dishes because they do not fully understand the associated risks and dangers.
Here are a few suggested activities with age guidelines from Safe Kids USA.
Children from 3-5 can:
Search for ingredients in the refrigerator and cupboards.
Stir ingredients together in a bowl.
Pour liquids into a bowl.
Rinse foods under cold water.
Use a cookie cutter to cut shapes in dough.
Children from 6-8 can also:
Use a butter knife to spread frosting, peanut butter, and soft cheese.
Peel vegetables with a peeler.
Measure ingredients.
Mix ingredients in a bowl by stirring.
Set the table.
Children from 9-12 can also:
Begin to follow recipes.
Use electrical kitchen appliances such as blenders, food processors, electric mixers, and microwaves.
Open cans.
Squeeze garlic from a garlic press and use a grater to shred cheese and vegetables.
Turn stove burners on and off and set oven temperature when an adult is present.
Children above age 12 can also:
Operate the stovetop without adult supervision.
Drain cooked pasta into a colander.
Remove a tray of cookies from the oven.
Read more about teaching kids to eat seasonally
Encourage Creativity and Choices
Children feel like part of the cooking team when they participate in decisions on what to prepare. Look through colorful nutritious cookbooks together and encourage your children to select a recipe that interests them. Remember to praise their choice, in terms they understand, by highlighting some nutritional benefits of their selected recipe. For example, describe a chicken and vegetable dish to young children as a nutritious meal which supplies their body with vitamins and minerals they need to grow. The dish also provides energy so they can play.
Allowing children to express creativity in the kitchen boosts their confidence. If a recipe calls for an ingredient that your child wants to substitute with an equally nutritious and tasty option, try it out. You may be pleasantly surprised with the results.
Expect a Mess
Messes happen- flour spills on the floor and vegetables drop. Stay calm when faced with kitchen mishaps. Accept the messes with a "that's okay" attitude and cheerfully clean them up together. Remember your objectives. Have fun and foster a love of cooking with nutritious foods so your children learn to make healthier food choices.
Cooking with children is a rewarding experience that has many long term benefits. It encourages healthy eating, boosts self confidence, and provides quality time with mom or dad. Compliment your little chef on a job well done and enjoy eating together whatever you prepare. Bon appétit!
Image: Tim Pierce

---
Reference:
Home Safety Council, "Cooking Safety," www.homesafetycouncil.org/safety_guide/sg_kitchen_w001.aspx
---
About the Author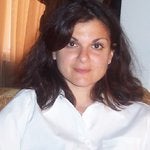 Joanne is a Registered Holistic Nutritionist. Her interest in nutrition and holistic health was ignited as a result of her desire to instil positive eating and lifestyle choices in her family. As a mother of three active school-aged children, Joanne knows firsthand the challenges busy families face in choosing and preparing healthy meals. Her special interests are in promoting healthy traditional diets at home and helping families meet the changing nutritional needs of their growing children.

Joanne also holds a Bachelor of Arts degree in English Literature and a post graduate certificate diploma in Public Relations. She has worked in nonprofit and corporate PR for the past 15 years. Joanne believes the key to healthy living lies in natural nutrition and has taken a keen interest in wanting to raise public awareness of the benefits of natural living. In addition to her freelance public relations writing and event planning services, Joanne has a nutrition consulting practice offering one-on-one consulting, group workshops and menu planning for families.