EWG Releases Online Cleaning Products Guide
Chances are great that if you use conventional household cleaners, they contain toxic ingredients. It is difficult to determine exactly what ingredients many cleaners contain. Only seven percent of the cleaning products "adequately" disclose their contents, according to the Environmental Working Group's (EWG) Guide To Healthy Cleaning. The online Guide rated over 2,000 household cleaners with grades A through F for both the safety of ingredients and whether the products disclose those ingredients. The EWG staff scientists took 14 months to research all the products rated, and reviewed each ingredient in the products.
Other findings by the EWG staff scientists are downright chilling. About 53 percent of the products reviewed by EWG contain ingredients that are known to harm the lungs, and about 22 percent contain chemicals reported to cause asthma to develop in otherwise healthy individuals. Formaldehyde, a human carcinogen (cancer-causing), was found in some of the products, as were the suspected human carcinogens, 1,4 dioxane and chloroform. The hormone disrupters, borax and boric acid are added to many products.
The worst products are listed in the "Hall of Shame," and include products banned in other countries. Spic and Span Multi-Surface and Floor Cleaner is one of the "banned abroad" products, and it contains nonylphenol ethoxylate, a hormone disruptor. The state of California banned nonylphenol ethoxylate in cleaning products manufactured after 2012. The EU doesn't allow products with that ingredient to be sold in EU member countries.
Products labeled as green are safe, aren't they? Think again. The EWG found that not all cleaning products marketed as "green" live up to their claims. Some green brands, including Earth Friendly Products and BabyGanics, do not adequately disclose ingredients. Some of the worst greenwashers include Simple Green Concentrated All-Purpose Cleaner, which is labeled non-toxic and biodegradable. It contains a solvent called 2-butoxyethanol that is absorbed through the skin, damages red blood cells and irritates eyes. It also contains a "secret blend" of alcohol ethoxylate surfactants, and some members of this chemical family are banned in the EU. EWG points out that although the company's website instructs users to dilute the product before using, it comes in a spray bottle.
As can be expected, the American Cleaning Institute (ACI) released a statement disputing the findings of the EWG. "Consumers can continue to use cleaning products in their homes properly, safely and effectively, despite the distortions coming from a special interest group's attack on these beneficial products," the statement said.
There is good news because not all of the cleaners researched by the EWG staff scientists earned a bad rating. Some of them even earned "A" ratings. Here is a list of some of those which earned top marks:
Laundry
Seventh Generation's Natural Powder Laundry Detergent
Whole Foods' 365 Everyday Value 2x Concentrated
Dr. Bronner's 18-In-1 Hemp Pure Castile Soap
Bathroom
Green Shield's Organic Bathroom Cleaner, Green Shield's Organic Toilet Bowl Cleaner
Seventh Generation's Natural Tub & Tile Cleaner
Dishwashing
Whole Foods Market Liquid Dish Soap
Seventh Generation's Automatic Dishwasher
The Honest Co. Dishwasher Gel
Photo: Flickr user, admiller
Read more: Avoid Toxins: Use Natural Cleaning Products
---
About the Author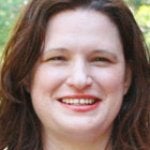 Gina-Marie is a freelance writer armed with a passion for healthy living and a degree in journalism. Hailing from the dry, sunny Central San Joaquin Valley, she hasn't let the heat fry her brain!