Flu Shots for Children with Egg Allergies?
It's that time of year when the big push is on for everyone to get a flu shot, and parents are especially pressured to have their children get the arm jab. If you are a parent who has been successful so far in resisting the media blitz about the necessity of flu shots, one of your defenses may be that your child has an egg allergy.
But the publication of a new article could shoot holes in your armor. The American College of Allergy, Asthma and Immunology (ACAAI) has just released a report in their October issue of the Annals of Allergy, Asthma and Immunology that children with egg allergy can safely get a flu shot.
It is estimated that 1.6 percent of children in the general population have egg allergy, according to the ACAAI. It is one of the most common food allergies among children and the one that occurs most in infants and young children who have eczema. Egg allergy is also more common in children who have other allergies as well.
Who Says Flu Shots are Safe?
Up to this point, the Centers for Disease Control and Prevention's (CDC) Advisory Committee on Immunization Practices has recommended that kids with an egg allergy who are given a flu shot should be observed for 30 minutes after the injection to look for any adverse reactions. In addition, the CDC has stated that the shot be administered by an allergist if the child typically has a serious reaction to eating eggs (e.g., difficulty breathing, lightheadedness) or by a primary care physician if his or her reaction is hives.
Now the ACAAI and Annals of Allergy, Asthma and Immunology Joint Task Force on Practice Parameters have tossed those warnings aside and announced that "special precautions regarding medical setting and waiting periods" after administering a flu shot to children with an egg allergy, beyond any normally given for any vaccine "are not warranted." The reason, according to the press release, is that thousands of children with egg allergy, even those with life-threatening reactions, have been studied over several years, and they did not have a reaction after receiving a single dose of the flu vaccine.
Therefore, the playing field for flu vaccinations for children has been leveled, according to the ACAAI. This is information for parents to consider as they still are the ones who must make the ultimate decision about whether to allow their children to receive a flu shot, a vaccine that does not guarantee the illness will not occur.
Fighting Flu Naturally
Fortunately, there are effective natural ways to fight against developing the flu in the first place, as well as non-medical ways to manage symptoms should the virus take hold. One of those flu-fighting tools is to make sure your children (and you!) are eating immune system boosting foods, such as oatmeal and sweet potatoes. Frequent hand washing is always critical to ward off flu germs, as is getting adequate sleep.
If the flu bug gets hold of your children, you can fight the flu naturally as well. Options such as buffered vitamin C and other antioxidants as well as various herbs can provide symptom relief.
The bonus is that the lifestyle efforts you and your children make to fight off the flu and the need for a flu shot are also those that support overall health. Now that's a win-win situation!
Photo: USACE Europe District
---
About the Author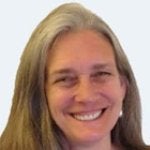 Deborah is a freelance health writer who is passionate about animals and the environment. She has authored, co-authored, and written more than 50 books and thousands of articles on a wide range of topics. Currently she lives in Tucson, Arizona. Visit her at deborahmitchellbooks.com.