Growing in the Right Direction
Around six months of age, infants should be introduced to nutritious solid foods, especially foods naturally rich in iron. The American Academy of Paediatrics, The World Health Organization, and Health Canada have recommended foods naturally high in iron over foods fortified with iron (and other nutrients) since 2005 . Why then, do paediatricians and some nutrition professionals still advise starting with cereals? Mainly because of convenience and habit.

For the past two generations (at least), cereals have been offered as first foods. We need only look at the large number of children who suffer digestive problems due to grains to realize that this may not be a good idea for every child. According to the Canadian Celiac Association and the Celiac Sprue Association/United States of America Inc., the incidence of Celiac disease (an autoimmune disorder in which gluten-containing cereal grains must be avoided for life) occurs at a frequency of 1 in 133 people in Canada and the United States. Gluten is a type of protein found in wheat, barley, rye, and sometimes oats. Unfortunately, Celiac disease is on the rise. However, only 3% of those with the disease are currently diagnosed.3,4

There are many reasons for these alarming statistics. Although there seems to be a genetic factor, one of the triggers for the disease could be that we introduce grains to babies too early in life. It is interesting to note that some papers mention that about 33% of the American population is gluten-sensitive (most don't know it), and that this sensitivity can be passed on to their children. Gluten-sensitivity does not necessarily mean "celiac disease". It means that a wide-variety of health issues and complaints might be due to eating gluten.

Most babies and children build a "tolerance" to grains. It does not digest well the first few times they ingest it; parents keep offering it until baby seems to tolerate it. However, does it make sense that we should have to build tolerance to a food? Food should nurture us, not cause us pain. Scientists are finally beginning to piece together the puzzle of common childhood complaints (colic, tummy aches, diarrhoea, constipation, behavioural issues and more) and relate it to the gluten they are eating.
Please note that we are not implying that you should avoid serving your baby grains. Rather, choose the type of grains carefully, offer in small quantities, and learn how to prepare grains properly.
So what can we feed our babies as first foods? According to Dr. Allan Greene, Paediatrician and author of "Raising Baby Green", by six months of age, most babies are ready for almost any food, except for foods which are common or major allergens.
Your baby should eat the foods that you and your ancestors were raised on. Think about "cultural" foods and traditions. Foods naturally high in iron such as dark chicken and turkey, lamb, lentils, small beans, and egg yolk are great choices. Some children may have difficulty either with digesting the protein in these foods or the texture. However, by six months, most babies can handle these foods. Doctors routinely recommended cereals as first foods when parents were starting solids at four months of age because meats and legumes cannot be digested at that age. If you learn how to prepare these foods properly, and perfect the texture, your child should do fine with meats and legumes. The amounts of iron found in orange and green vegetables will vary. Iron from vegetables is not absorbed as well as iron from meats and egg yolks (animal sources). This is important for people raising a vegetarian baby, as they will have to offer more vegetarian sources of iron or supplements to meet their growing baby's needs.

Certain gluten-free grains, such as quinoa, millet, and amaranth have a fair amount of iron, are easy to digest, and can be introduced as a next step. These grains are easy to prepare from scratch. Adding fruits high in vitamin C to these cereals will help your baby's body absorb the iron. There is no need to rely on expensive, packaged cereals, fortified with iron. Remember, natural sources are preferable to fortified!
---
About the Author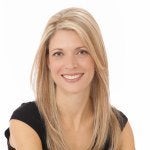 After earning her Bachelor's Degree in Biochemistry and Nutritional Sciences from the University of Guelph, Irene pursued studies in Holistic Nutrition and has been practicing as a Registered Holistic Nutritionist since 2003. Her first book, Feed Me…I'm Hungry! was released in 2006, followed up with Feed Me…For Life.