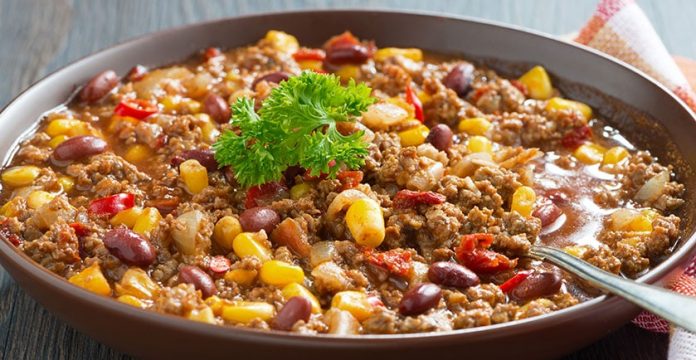 Andrea's Kick-Ass Slow Cooker Chili Recipe
I just had to share this fabulous chili that I made this past weekend. I love using the slow cooker because I am busy and it helps me manage my time so that I am able to prepare healthy meals for my family without spending all of my spare time in the kitchen. The kids gobbled this up, I hope you love it too. Feel free to experiment with the vegetables and the spiciness to make it your own creation.
Ingredients
2 lbs. organic ground beef
1 tablespoon Ellyndale Organic Extra Virgin Olive Oil
1/2 cup celery, chopped
1/2 cup carrots, chopped
2 medium onions, chopped
1 red pepper, chopped
1 cup frozen organic corn
2-14 oz. cans organic kidney beans, rinsed and drained
1-28 oz. can of diced tomatoes
1 small can tomato paste
4 cloves of minced garlic
1 tablespoon cumin
3 to 5 tablespoons chili powder, add more or less to desired taste
1/2 tablespoon chopped jalepeños, add more or less to taste
1 teaspoon Himalayan pink salt, add more to desired taste
Directions
Sauté celery, carrots, onion, red pepper in olive oil. Add garlic, cumin and chili powder and cook for 5 minutes. Add water if they stick a bit. Place cooked vegetables in the slow cooker. In the same pan, cook the ground beef until done. Drain off fat and place beef in the slow cooker with the vegetables and all of the other ingredients except the corn. Cook on high for 6 hours. Check after 3 hours, give it a stir and add more salt and spice if needed.
Note: If you are not using a slow cooker, all of the ingredients can be placed in a large heavy bottomed pot and cooked as you normally would for approximately 1 hour or more. You may need to add more liquid or tomatoes if the chili gets too thick. Adjust to your liking.
Add corn at the end for both methods and let it cook for 10 to 15 more minutes or until corn is cooked through.