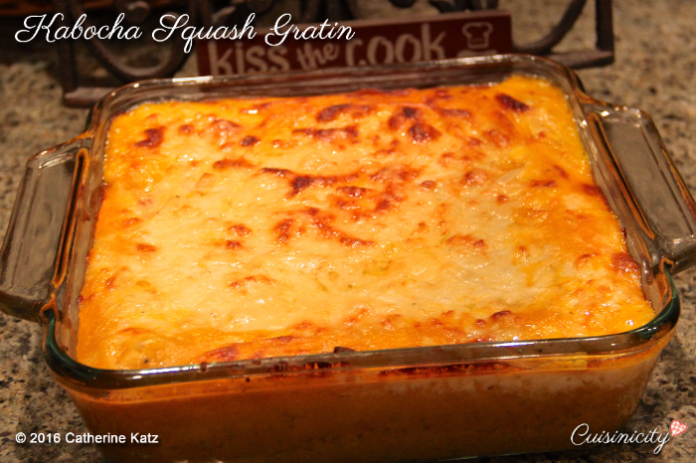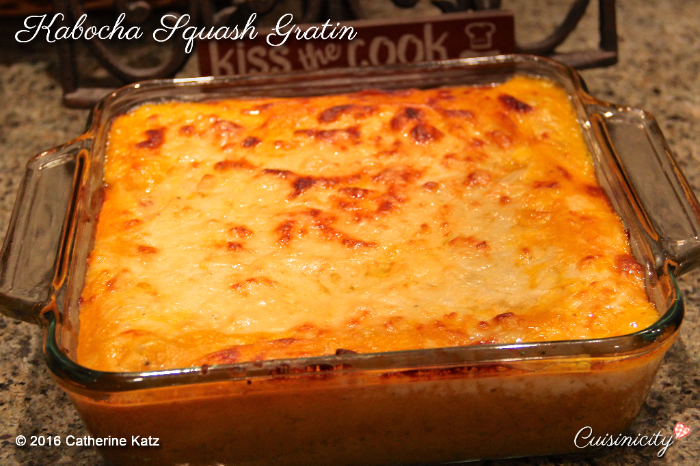 Kabocha squash looks like a small pumpkin with dark green skin. It's sweet with a slightly nutty taste and its texture is like a cross between a sweet potato and a pumpkin. It's a nutritional superstar! I have to admit I had never even attempted to cook or bake with it before (it was a little too intimidating for me!) but it found its way into my CSA basket and I had to do something with it, so here we are. I bake it in the oven, whole (don't forget to poke little holes with a fork first or it will burst), and then take out the seeds, scoop out the flesh, mix it with my luscious béchamel sauce, topped with a sprinkle of Gruyère cheese (remember a little goes a long way) and let it broil in the oven until sizzling.
Ingredients
1 medium kabocha squash
3 cups bechamel sauce (recipe here)
1/3 cup grated Gruyère cheese
Instructions
Preheat the oven to 375 F.
Rinse and pat dry the kabocha squash and poke it with a fork all around (this is to let steam out while it bakes in the oven)
Place on a baking sheet in the oven for 45 minutes until tender.
Take it out of the oven and let rest until cool enough to handle.
Cut it in half and discard the seeds.
Scoop out the flesh and place it into a medium bowl with 2 cups of the béchamel sauce and stir thoroughly until smooth and creamy.
Place the squash/bechamel mixture into a square baking dish (8″ X 8″) and top with the remaining 1 cup of béchamel sauce to make one thin layer.
Sprinkle with grated Gruyère cheese.
Place in preheated oven for 15-20 minutes until the top is golden and sizzling.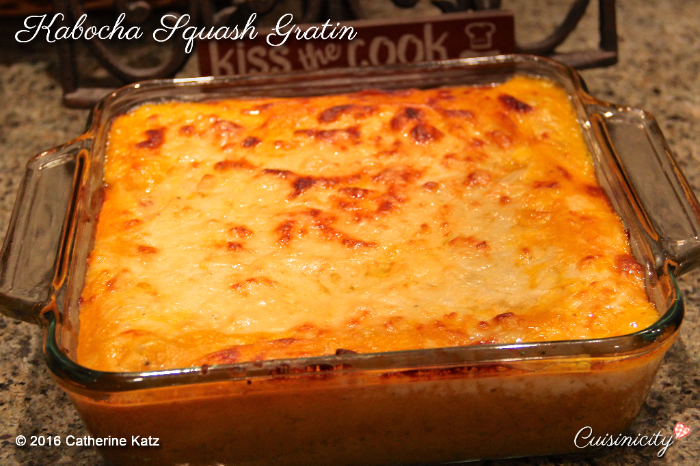 This post originally appeared on Cuisinicity.com.