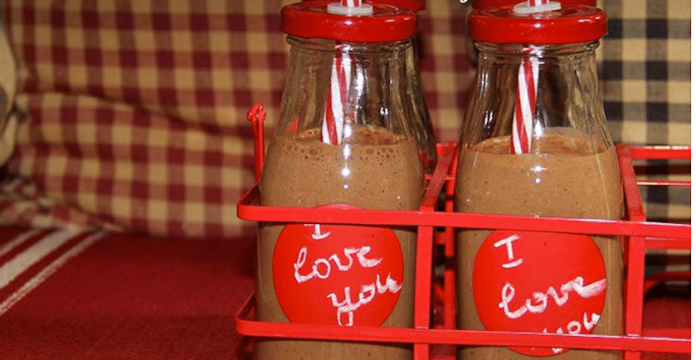 Cocoa Oat Almond Shake
This delicious smooth shake is chocolatey and sweetened naturally with bananas and medjool dates. There are some secret "hidden" ingredients in this nutritious powerhouse that's great for you and your kids!
Ingredients
1 frozen peeled banana
1½ cup cold almond milk (unsweetened)
1/3 cup old fashioned rolled oats (dry)
2 Tbsp unsweetened organic cocoa
2 Tbsp cooked lentils*
2 medjool dates (pitted)
Directions
Add all the ingredients in a blender and process until smooth and creamy–about 30 seconds.
The recipe originally appeared on Cuisinicity.com.