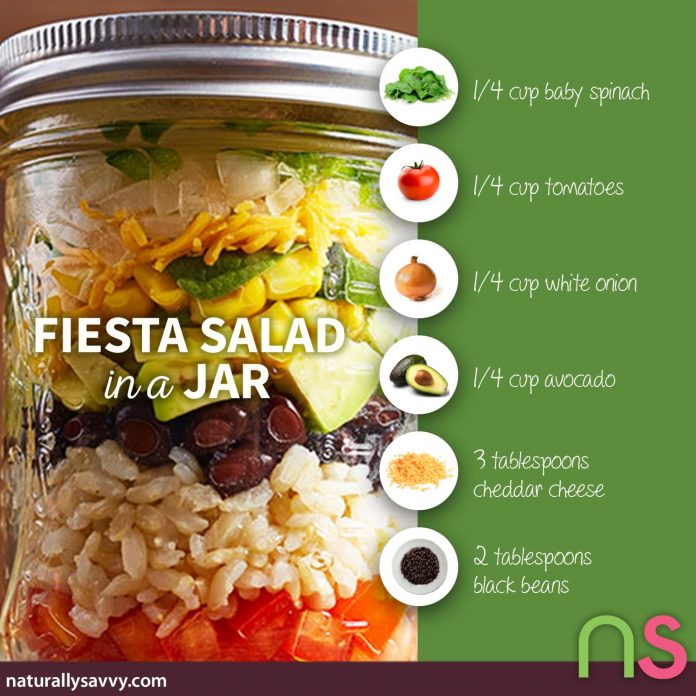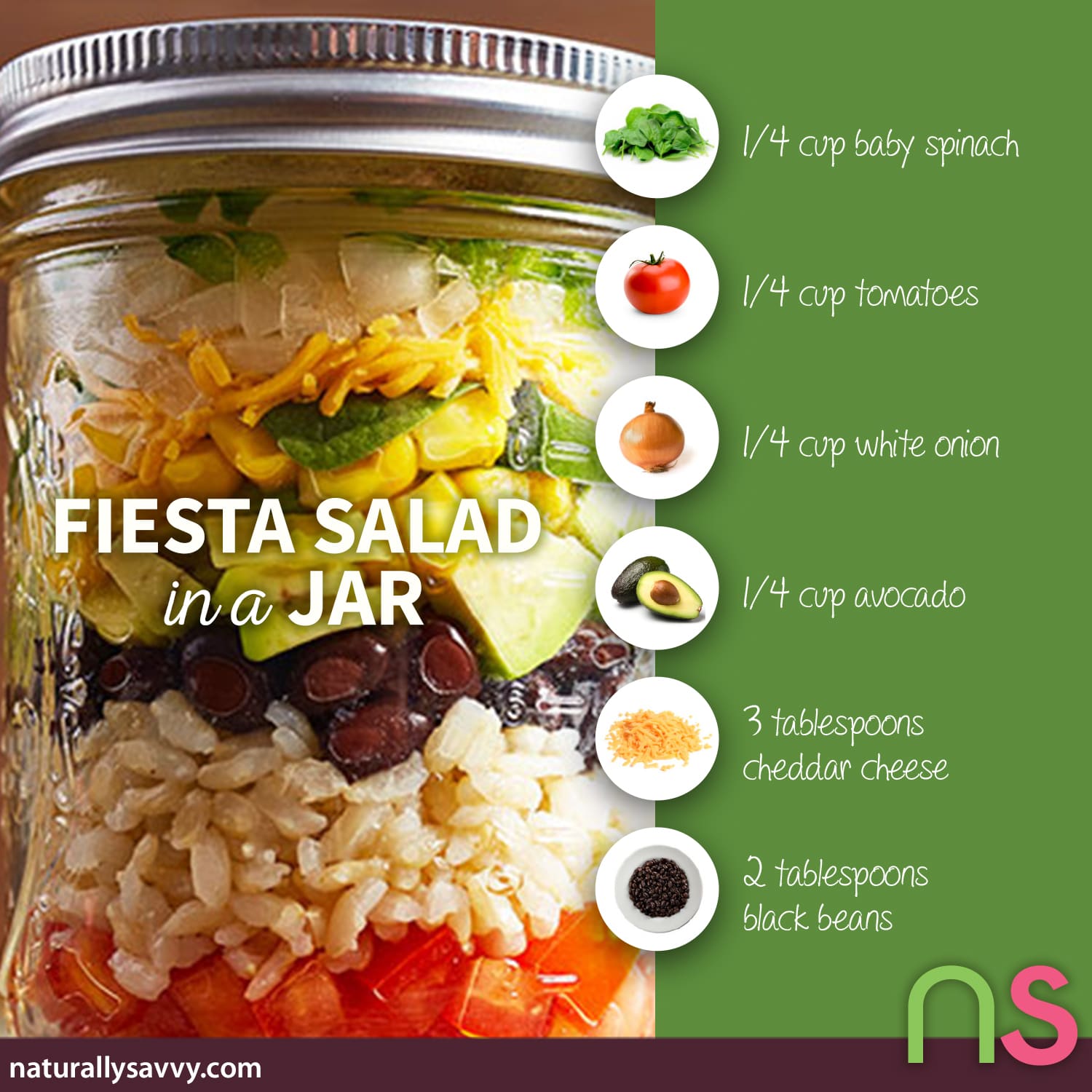 Fiesta Salad in a Jar Recipe
This simple and delicious salad travels well and is great to grab and go. Perfect for work or school lunches.
Ingredients
Salad:1/2 cup NOW Real Food® Organic Sprouted Brown Rice, cooked
1/4 cup baby spinach
1/4 cup tomatoes
1/4 cup white onion, chopped
1/4 cup avocado, diced
3 tablespoons cheddar cheese, optional
3 tablespoons organic corn
2 tablespoons black beans
1 teaspoon jalapeno, small dice
2 tablespoons Homemade Coconut Oil dressing (recipe below)
Coconut Oil Dressing: 1 cup Ellyndale® Naturals Organic Liquid Coconut Oil

1 tablespoon lemon juice

1 teaspoon Dijon mustard

1/2 teaspoon salt

1/2 teaspoon freshly ground black pepper
Directions
In a mason jar, layer cooked organic sprouted brown rice, baby spinach, tomatoes, chopped white onion, avocado, cheddar cheese, if using, corn, black beans, and jalapeno. Whisk together dressing ingredients. Add to the jar with the salad ingredients. Close the lid and shake for one minute or until well blended. Serve and enjoy!
Recipe and image provided by Now Foods.