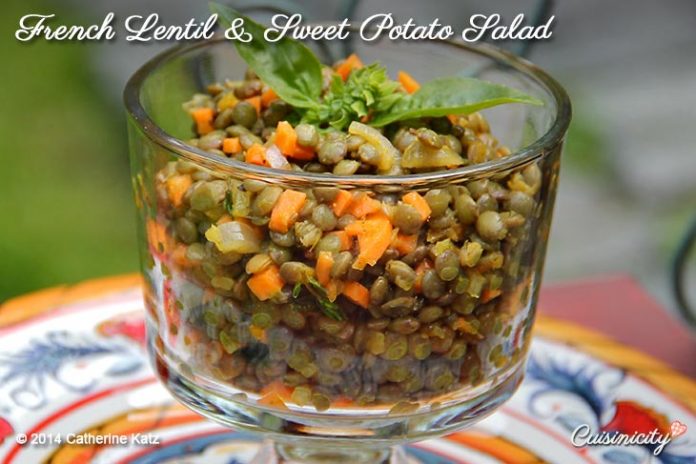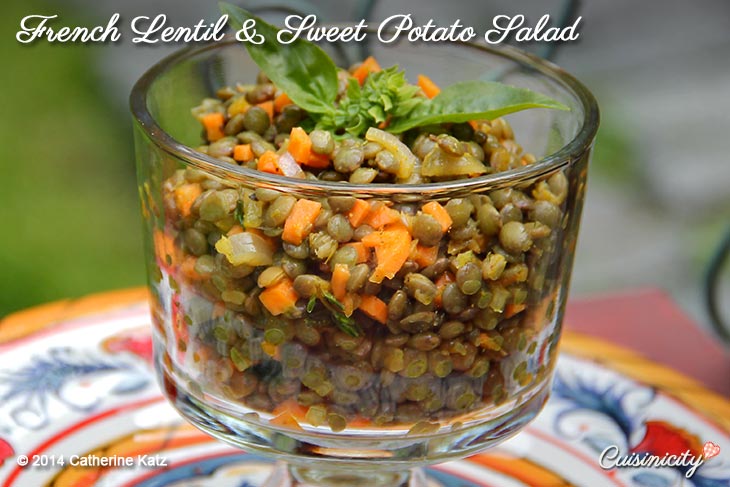 This seemingly unusual salad is tasty as it is nutritious. I love to use the French lentils in this salad because they hold their shape when cooked, which is perfect for a cold salad. The sweet potato is raw but you would never know it, as it is diced very finely and gives a sweet crunchy to the dish.
Ingredients
1 cup dry French lentils
¼ raw sweet potato, peeled and diced finely (see photo)
Dressing:
Juice of 1 lemon and zest
1 tsp balsamic vinegar
¼ cup extra virgin olive oil
1 tsp curry powder
1 Tbsp fresh chopped thyme
2 shallots, peeled and finely chopped
½ tsp salt
Fresh pepper
Instructions
Place the dry lentils in 4 cups boiling water and cook for 15 minutes, or until tender (but not mushy-they should be "al dente"), uncovered.
Drain in a colander and rinse under cold water and drain again well.
Place all the dressing ingredients (except for the salt and pepper for now) in a small bowl and whisk well.
Place lentils in a medium bowl and add the finely diced raw sweet potato and the dressing and stir gently to coat well.
Cover the bowl with plastic cellophane and place refrigerator for at least 2 hours.
When ready to serve, add the salt and pepper and stir gently.
This recipe originally appeared on Cuisinicity.com.