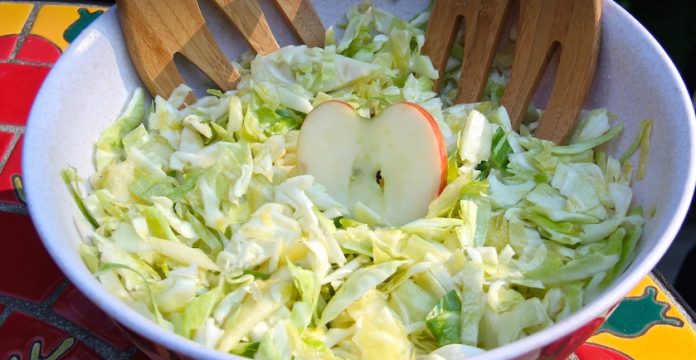 Fresh Coleslaw with Walnuts and Apple Vinaigrette
A simple nutrient-dense salad that brings the flavor of fresh crisp cabbage and tart green apple together brilliantly. The chopped walnuts give it the perfect final touch. It's so satisfying!
Ingredients
1 small head of green cabbage, rinsed and thinly sliced
1 green apple, skin on, rinsed and thinly sliced
¼ cup chopped walnuts
Dressing3 Tbsp apple cider vinegar
2 Tbsp 100% apple cider
¼ cup extra virgin olive oil
1/8 tsp salt
READ MORE: 21 Reasons Why Apple Cider Vinegar Rocks
Directions
Mix all the dressing ingredients in a small bowl. Pour dressing over the remaining ingredients and gently stir. Enjoy!
The recipe originally appeared on Cuisinicity.com.