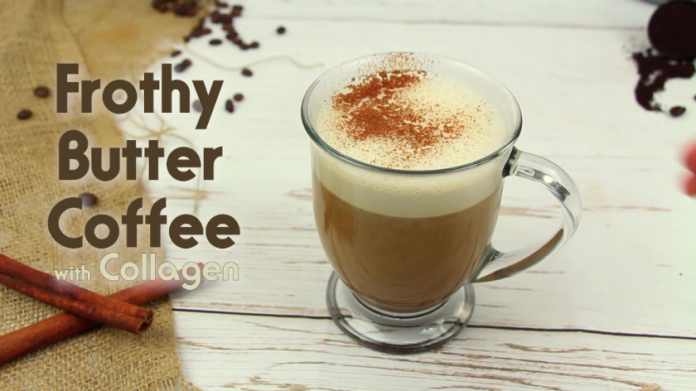 Butter Coffee is trendy right now because you can enjoy your coffee with sustained energy. How you might ask? The healthy fats take longer for your body to burn so your energy levels stay up longer. Plus, butter coffee helps boost your focus, improve brain function and boost your metabolism. Our version has the added benefit of collagen which acts as your body's super glue and keeps your skin looking young as you age. This coffee is a real win-win.
Ingredients:
1 cup organic coffee
1 tbsp grass-fed butter
1 tbsp coconut oil (from Lily of the Desert, Barlean's, or Now Foods)
1 scoops Neocell Collagen Powder
1 tsp cinnamon
1 tsp vanilla extract
1 tbsp coconut milk
Directions:
1. Add hot coffee, butter, coconut oil, coconut milk, vanilla extract, cinnamon, and Neocell Collagen Powder to your blender and mix well.
2. Pour into a mug and sprinkle with cinnamon. Enjoy.