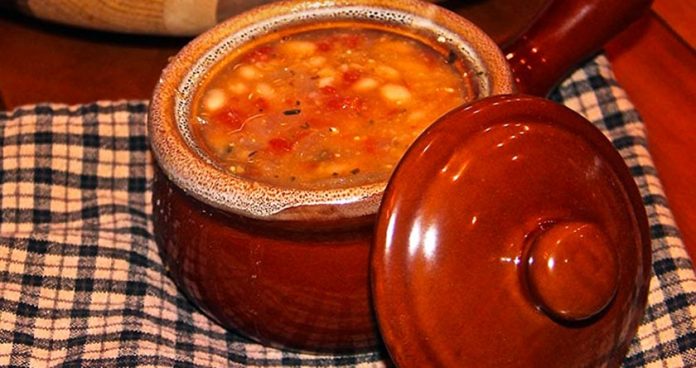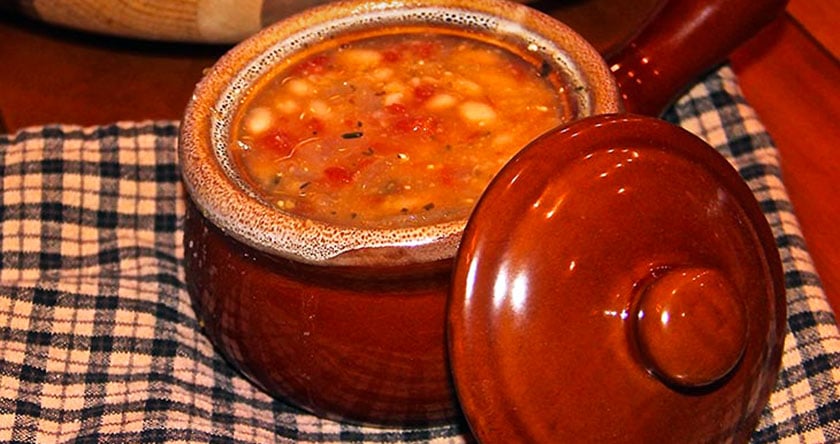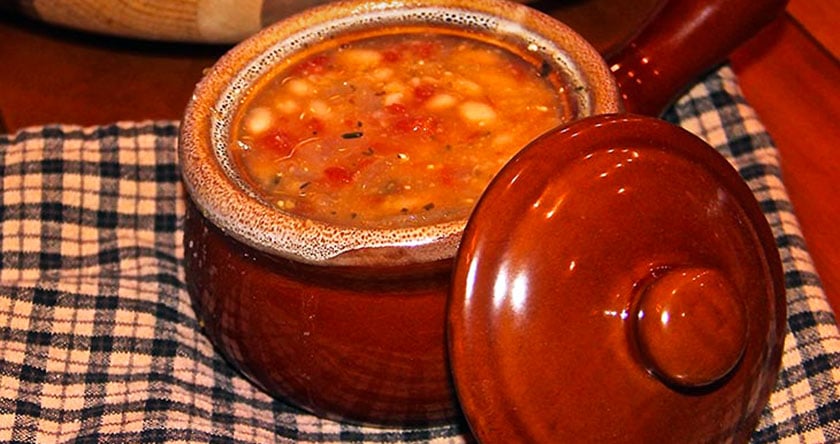 Hearty Tuscan White Bean Soup Recipe
This may well be my very favorite soup. It's hard to
just declare that because I love all my soups, but all right, I'll just
say it-It's just perfect! A little touch of white wine makes this
soup divine! I especially love this soup with fresh escarole but you can
also use baby spinach, arugula, kale or whatever greens you have on
hand. It's a wonderful nutrition boost but adds great flavor too. This
soup is so comforting, heartwarming, filling and all that a soup
should be on a cold wintery night in front of a roaring fire!
Serves 6 to 8
Ingredients
3 tablespoons olive oil
3 shallots, peeled and chopped
4 cloves garlic, minced
1 (15 oz) can organic diced tomatoes
3 large cans (1 lb 13 oz) white northern beans, rinsed
and drained
1 cup white wine
6 cups water
2 bay leaves
1 1/2 teaspoons dry thyme (or 2 tablespoons fresh)
1/2 teaspoon dry rosemary
1 tsp coarse salt
fresh ground pepper
3 tablespoons stone-ground organic cornmeal (medium grind)
2 cups fresh escarole, rinsed and chopped (or replace with baby spinach, arugula or kale)
Directions
Heat oil in a
large cast iron dutch oven over high heat, add the garlic and shallots and sauté for 4 to 5
minutes. Add the thyme,
rosemary, bay leaves and continue to sauté over medium heat for another 5
minutes. Add the white
wine, diced tomatoes (with their juice), and salt and continue to cook for a
few more minutes while stirring. Add water and
bring to a boil, reduce heat and add the drained beans to the pot and stir
gently. Continue to simmer
covered for another 25 to 30 minutes. Add the stone
ground corn meal, one tablespoon at a time, stirring in between each so it
doesn't clump. Turn off the heat
and add the escarole (or whatever greens you prefer) while the soup is still hot; keep covered for at least 5 minutes for the greens to cook down or
until ready to serve. If you'd like your
soup a little creamier, here is what I recommend you do, right before you
put in the greens, use a smart stick hand blender to grind some of the
beans to the desired creaminess (see the video clip below).
Image, video and recipe via Catherine Katz of Cuisinicity.com