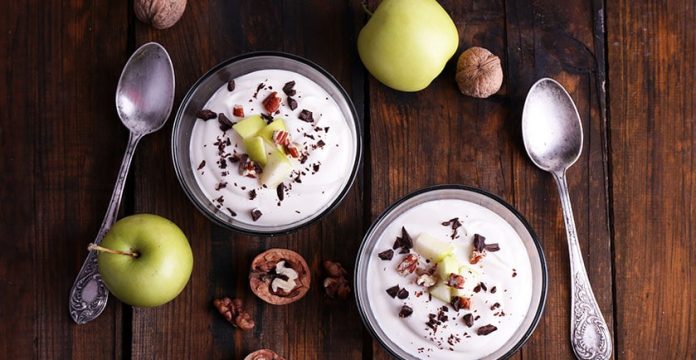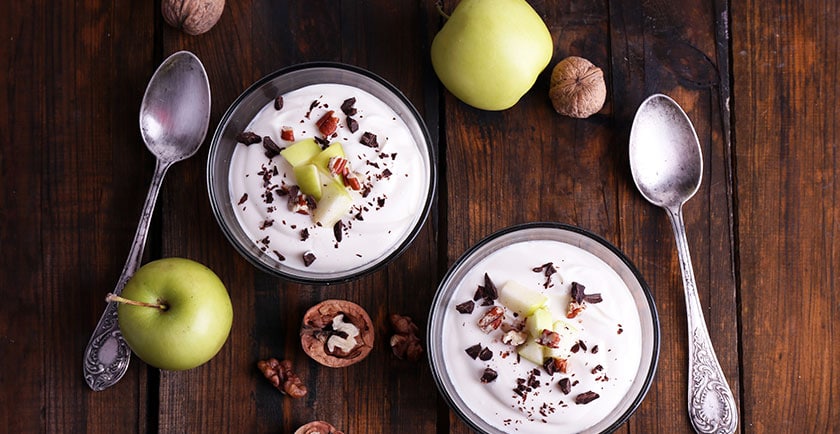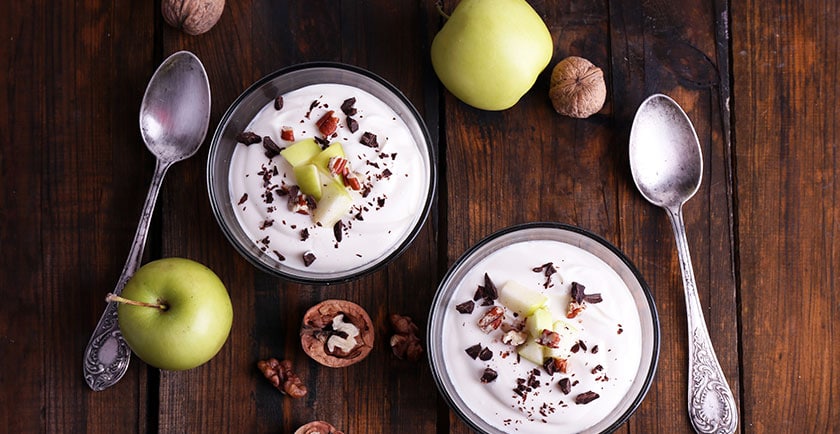 Kid-Friendly, Low-Sugar Fruit and Yogurt Parfait RecipeServes 1
Chopped apple adds just enough sweetness to this simple snack or dessert that kids go crazy for.
Ingredients
1 to 1 1/2 cups unsweetened coconut or Greek yogurt
1 small apple, chopped into small cubes (or add chopped pears, oranges, or berries)
Ground cinnamon
1/2 to 1 tablespoon chopped, organic, dark chocolate or chocolate chips, optional
Chopped nuts or seeds, optional
Directions
Place yogurt in a fun bowl, mix in apples, and sprinkle with cinnamon. Top with chopped chocolate or chocolate chips and nuts or seeds, if desired. Enjoy immediately!