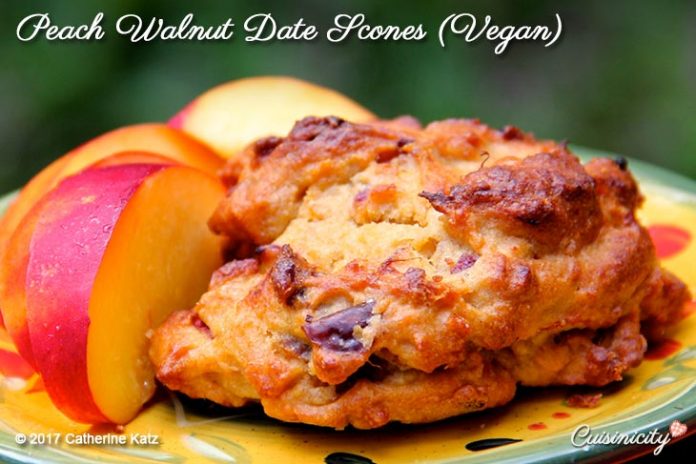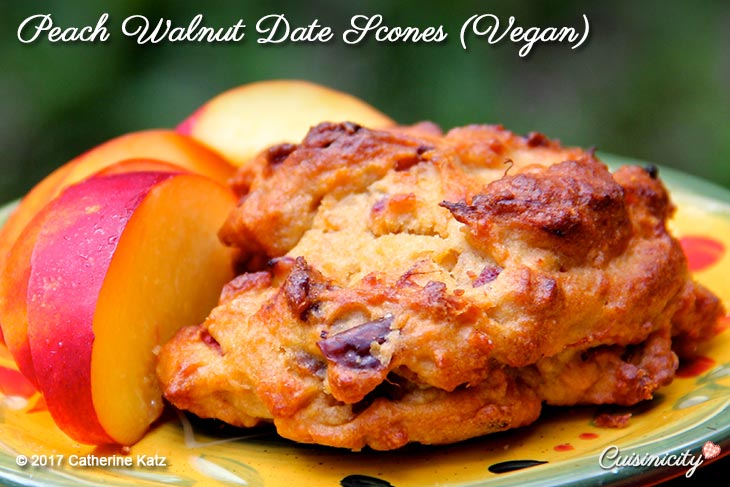 When peaches are in season, these scones are a must: they spell sunny lazy late summer morning! They are vegan and have no added sugar-the sweetness comes from the ripe peaches, Medjool dates and walnuts, just enough to satisfy that sweet spot! Take advantage of the peach harvest with healthy scones your whole family will love.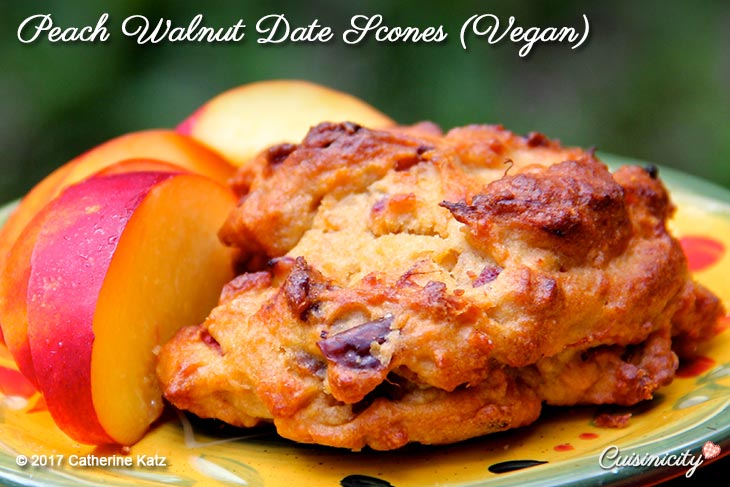 Ingredients
Wet Ingredients:
2 cups chopped fresh peaches (with skin on)*
6 Medjool dates, chopped
½ cup organic expeller pressed canola oil
½ tsp pure vanilla extract
Dry Ingredients:
2 cups white whole wheat flour
1½ tsp baking powder
1/3 cup raw walnut halves or pieces
* That's about 4 medium peaches (you can also use nectarines as long as they are ripe)
Instructions
Preheat oven 350 F.
Place the chopped peaches, chopped dates and remaining wet ingredients in the bowl of an electric mixer and beat for a couple minutes until thoroughly blended (it's ok for some of the chopped peaches pieces to stay intact).
Add the dry ingredients and beat again (it will form a very thick dough and that's OK).
Scoop out the dough in large heaping spoonfuls, and place each scoop (you'll have enough for 10 small scones) on top of a baking sheet lined with parchment paper.
Optional: If you'd like, you can top each scone with a piece of walnut before putting in the oven.
Bake in preheated oven for 20 minutes until golden.