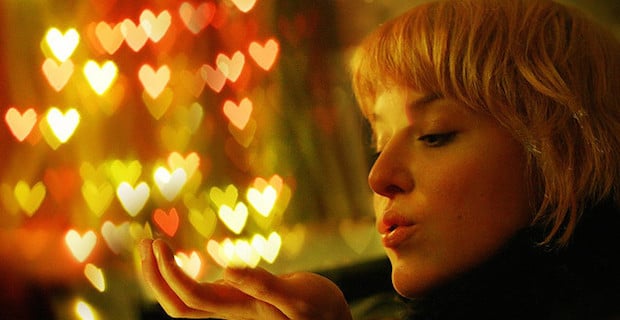 February is full of love, and is a lovely time to pause and remember all the glorious and lovely things in our life! My promise to myself is to laugh more – to be honest, open, and grateful for this beautiful life. Looking into the soulful eyes of my children always fills my heart with utter joy, so go reach out to a kid, yours or someone close, and ask them for a hug and feel the unconditional love they radiate – especially if you are feeling sad.
Read more about how to maintain healthy relationships
Find Your Center
I like to light one of my pure beeswax candles that our friends make and just stare into the lovely flame and just be. Centering myself for a few minutes always bring me back into alignment and I become once again flooded with a feeling of bliss. There is so much love all around. If I place my hand over my heart, I begin to melt the armor and can actually feel my feelings – even the sad and hurting ones. We all have them and they need our love and attention; just like a small child who is given the time and honored space to feel their pain without being told they are wrong, or having someone rush in with a fix. They go through it and move beyond it with a grace and honesty that is profound! Love works every time.
Mind/Body Connection
Today, I ran out of moisturizer and wanted something different than my usual stand-by of olive oil or coconut oil. I spied an over-ripe avocado hiding in my fruit bowl and proceeded to mash it with a fork and apply it carefully to my parched little face, trying not to get any in my hair. Suddenly, I had an urge: why not put a couple drops of pure essential oils of ylang-ylang and rose into this lovely creamy offering and slather it all over my body? When I rinsed, my skin felt like butter. Taking care of your beautiful body will contribute to positive thinking, so all the more reason to lather up and relax.
Read more about how to have a healthy body image
Improve Mental Health with Love
Who do you love? Who loves you? When was the last time you did something completely out-of-the-blue special just for them? An impromptu back rub or foot rub, homemade cookies or a favorite meal, a picture drawn with crayons, or a song sung for your special someone is simple but very meaningful. Just take time to remember yourself too! Breathe a little more deeply, and know that we live in a beautiful world with everything we need to be all we can be. As my son says, kiss yourself!
Image: Sibel