Make Meaningful Goals in 2010
2010: That just sounds so good to me. Not sure why, maybe because of the zeros, but it sounds like a good number. It sounds like a fresh start.
I've been asking my patients if they make New Year resolutions. Most have said that they do not. But that doesn't mean they don't have goals. In fact, every person I spoke with has goals, even if they were not yet specific. "I don't make New Year resolutions. I am my resolutions," one of my patients said. Another of my patients stated something similar, saying that when he feels he wants to do something, he just does it.
This in itself is a great goal to have. If you want to accomplish something, work on it now. Not tomorrow. Not next week. Not when you have more time (we all know that that never seems to happen).
Tips for Making Good Goals or Resolutions
If you find yourself making resolutions or goals that you have a hard time turning into reality, perhaps you could review your motivations. Ask yourself, "Why?" Why do you want to (fill in the blank)? You might say you want to exercise more so that you can lose weight, but what is really the issue? Why do you want to lose weight? Is it so you can do something that you can't do now, such as run a marathon? Or because you want to live longer? Why?
Break your goal down into bite-sized, manageable steps, and celebrate each achievement.
Set priorities, making time for the things that are really important to you. Sometimes those little unimportant things—such as filtering through and forwarding those joke e-mails that we all receive—can take over just because those tasks float to the top of our attention.
Tell people about your goals. Accountability makes follow through more likely.
Be grateful. Thank yourself for your small successes. Thank those around you for their support. Thank your challenges for pushing you to improve yourself.
If you need proof that goal-setting works, think of those athletes that will be showing their stuff at the Vancouver 2010 Olympics and Paralympics this winter.
Still waiting for the right moment? Perhaps you need a sign—something like a blue moon happening the same night that we shifted into a new decade. Well the New Year rang in under a blue moon, so what are you waiting for?
---
About the Author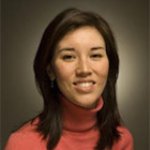 Dr. Carr is a registered Doctor of TCM and began her career in health with a Bachelors degree in Human Kinetics. After spending two years in Japan, one of which was spent doing research at Ehime Medical University, she completed a 4-year training for Doctor of Traditional Chinese Medicine at the International College of TCM. As part of the program, she interned at two hospitals in China: Acupuncture Hospital in Hefei, Anhui province and Jiang Yin TCM Hospital in Jiangyin, Jiangsu province. During her schooling, she worked as a nutritional consultant where she advised people on the use of western herbs and supplements. She also taught nutrition at the West Coast College of Massage Therapy.
In addition to running her clinic, Dr. Carr also acts as a natural health and nutrition consultant for several magazines and clinics. For more information about Dr. Carr visit:
activetcm.com