Mind Over Matter
Pushing something out of your mind is sometimes easier said than done.
Think about a time when you have received bad or worrisome news in the middle of a busy day at work. Chances are, you "pushed it" out of your mind to get through the day, only to be surprised later when the thought returned and you realized you had almost "forgotten" what had previously been so concerning to you.
This is a very common and often highly adaptive way that the mind can help you get through the requirements of your day, and not let intense or anxiety-provoking feelings get the better of you.
This is also one of the principles involved in a specific kind of psychotherapy called Cognitive Behavioral Therapy (CBT) an approach to the treatment of psychological and behavioral problems that rests on theories of cognition, behavior, and emotions.1
CBT was formally introduced by Aaron T. Beck. His theory was that cognition is based on the idea that our automatic thoughts in troubling circumstances often reflect our deeply rooted beliefs or schemas more than they reflect external reality.
For example, imagine you are at work and you see a missed call from a number at your office. You are running to your next meeting, and therefore don't have time to return that call. However, you find that during the meeting, you are very distracted as you are thinking of all the possible scenarios behind that call. "What if it is my boss with a complaint about my project?" or "Maybe they need me to work this coming weekend and I already have plans!"
These two automatic thoughts are clearly negative in nature and will likely generate anxiety. This anxiety in turn might influence your performance in the meeting, which would be unfortunate since you had otherwise prepared a terrific presentation. Alas, your automatic thoughts have influenced your feelings, which in turn have objectively affected your behavior in a negative way.
So how can one prevent this from happening again?
In cognitive therapy, the goals are to systematically train yourself to interpret these circumstances in a more functional and accurate manner that positively impacts feelings and behavior. So, instead of jumping to a negative thought such as getting fired, you train yourself to think through a variety of possible scenarios, including best-case situations such as a boss calling to offer you a promotion or the much more plausible situation of a friend calling to ask you to lunch.
By thinking through a variety of possible scenarios, you are helping yourself regulate your emotions and tolerate the distress of sitting through a meeting not knowing the content of that phone call. This is called cognitive restricting and will likely lead to reduced anxiety throughout your meeting. In turn, you will likely be better equipped to focus on the task at hand and have a successful experience in the meeting that you had originally planned for.
While the above summary is certainly not comprehensive, it provides a brief overview of the principles of CBT and how it applies to various presenting problems. You can also seek out Cognitive Behavioral Therapy with licensed practitioners. Ask your local mental health expert for a referral if this is something you are interested in pursuing.
More on Mind & Mental Health from Naturally Savvy
References

1 Butler, AC et al. The empirical status of cognitive-behavioural therapy: a review of meta-analyses.Clinical Psychology Review, 2006 vol:26 iss:1 pg:17.
---
About the Author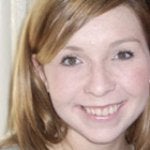 Dr. Baker is a resident in psychiatry at Columbia Presbyterian hospital and New York State Psychiatric Institute in New York City. Dr. Baker graduated summa cum laude from Queen's University in 2002 and received her M.D. from the University of Virginia in Charlottesville in 2006. She completed her internship in Internal Medicine at Columbia Presbyterian Medical Center.

Dr. Baker is a member of the American Psychiatric Association, American Medical Women's Association and the Association of Women Psychiatrists. She has authored or co-authored Several papers and contributed to one book chapter. She is the recipient of several awards including Alpha Omega Alpha Honor Society (2005) and the Women In Medicine Award for Excellence and Leadership (2006). She has a special interest in women's mental health and psychoanalysis.