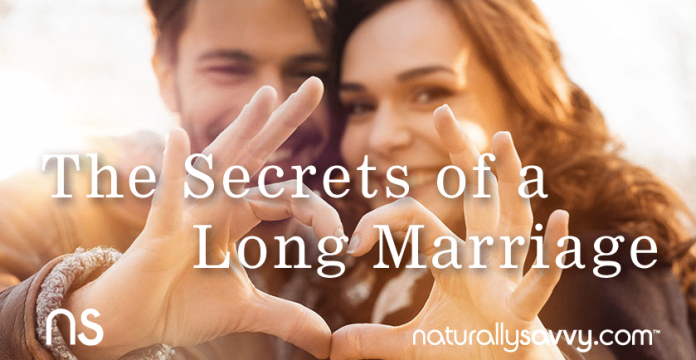 My husband Bob and I have been married over forty-five years. I'd say it is a miracle considering all the naysayers at the time we said, "I do." Both sets of parents objected. Mine because Bob isn't Jewish and has never had any intention of converting; his because they still were in love with his former wife. He was married the first time for nine years.
Plus we had absolutely no money between us on our wedding day. He was paying alimony to his first wife and paying off a loan for an investment he had made – that turned out to be a wise move. I had recently been laid of from my job of seven years. And, initially we lived in Riverside, California. Since I was new to that area, I spent much of my time at home alone and depressed. It was there that I had my first panic attacks and my second miscarriage (my first was during my former marriage). These times were so hard that we had to use my unemployment checks to pay for our weekly groceries, and our once-in-a-while, going-out-for-dinner treat was Del Taco.
Why I Decided to Divorce
The way we started out totally belied my reasoning when I decided to get a divorce way back in 1965: I wanted to find a second husband who could take care of me better than I could take care of myself. I also felt I had a better chance of finding happiness without my first husband than with him.
I realize divorcing was a gutsy move back in those days, but my former husband and I could do it cleanly and easily. We didn't own a home and we had no children together. I suspect that if I hadn't had a miscarriage while I was married to him, the outcome would have been very different. As it stands now, I never saw the man again since we divorced after three and a half years of marriage, although we've spoken and written to each other a few times in the last fifty years.
What's the Secret Glue that Kept Us Together
I wonder now what has been the glue that has kept us together. Is it that we were both married before? We had practice runs, so to speak. Is it that Bob and I sowed all our wild oats while we were in between marriages? Is it because we were both in our thirties when we tied the proverbial knot? Here's what's true for us – none on the list should be a secret:
We are in love. And I shouldn't look for anything more concrete than that. We love each other just as much as the day we fell in love – three years before we married.
We give each other space and accommodate each other's needs – without a hint of jealousy. Early on he joined in, in my desire to have children. And he agreed to raise them in my faith, because he wasn't as ingrained in his as I. Now, he gives me space to exercise and write and go off for days to writing workshops, and I never complain about his golf dates or his dinners out with friends. We are independent, yet we spend an enormous amount of time together. In the last several years we've worked together professionally many times, and even that doesn't get in our way.
We respect each other's time and expertise. We joke about it, but Bob really has been an advocate for the advancement of women in our society. He's never denigrated my place in the home or at work.
We created a sharing style. When we first had children and I was mostly at home – except for working part time as a real estate agent, we agreed that what he and I did during the day was equal. We shared equally in the work caring for our children and home in the evenings and weekends.
We both always brought in an income, and have the same values about spending and saving.
Our Marriage Also Survived A Great Tragedy
This glue was so strong that our marriage also survived the death of our older son. I was driven to deal with the pain, suffering, and loss, and he was willing to wait until I got better. We also realized our grieving processes were very different. We were patient and gave each other a lot of space to grieve in our own ways.
These are the components that kept us going these 45 years. I suspect this glue will stick for many more.