How to Enjoy Summer's Magic Benefits
By Agnes Kowalski
Mosquitoes. Heat. Humidity. Garden weeds. Poison Ivy. Stinky bug spray. Sand in your suit. All of these are part and parcel of the standard summer experience. If you have young kids, you can add the "joy" of slathering them with sunscreen to the list. As adults, our responsibilities go on whether or not it's summer. We still have jobs, bills to pay, meals to cook, laundry, lawns to mow…I'd better stop there! On top of it all, there are the kids! Home on summer break, and wanting some fun.
It's enough to make a grown-up very cranky. Trying to squeeze in all the summer fun while still keeping up with the responsibilities of normal life can be exhausting. Somehow, summer just isn't as fun as it was when we were eight or ten.
But it can be.
There's something magical about a summer evening, spent on the front porch sipping lemonade or a glass of wine. Or perhaps in the garden instead, or on the deck watching the stars come out one by one. I'm all for family fun, but maybe it's time to reclaim a little grown-up time to savor summer sans kids. Plan a magical summer evening (or several!) just for you and perhaps your beloved. If your kids go to a sleep-away camp, that's the perfect time. If not, perhaps a sleepover at grandma's is in order. If that doesn't work, trade babysitting time with a friend. The point is, work it out. Don't let summer pass by without savoring its simple pleasures.
Read about ideas for your summer bucket list
Once you have some free time on the schedule, plan a little. If your outdoor space is prone to mosquitoes, purchase some citronella beeswax candles (lots, in various shapes and sizes) and make some anti-bug sprays. Light the candles at least a half hour before your evening festivities so that the scent has time to spread through the area. Next, turn off as much artificial light as possible. Make some lemonade, or chill some champagne. Find some music to suit the mood. Light instrumental jazz is perfect for summer. But don't play it too loudly. You want to be able to hear the nightly symphony of Nature too. Finally, arrange some flowers in your space. Potted ones are fine, but so are fresh-cut from the garden. Surround yourself with beauty.
Read more about how to avoid bug bites and stings
Now, sit. Relax. Watch the stars or the sunset. Sip your lemonade. Breathe the scented air. Slow down. Let your thoughts wander. Forget the day, and the pressures of adult life. Forget your responsibilities and your frustrations. Breathe deeply and slowly. Listen to the soft music as it mingles with the night noises. Let Nature heal and refresh your spirit.
Image: EladeManu

---
By
Agnes Kowalski
|
June 27, 2015
About the Author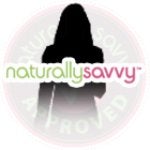 Agnes Kowalski