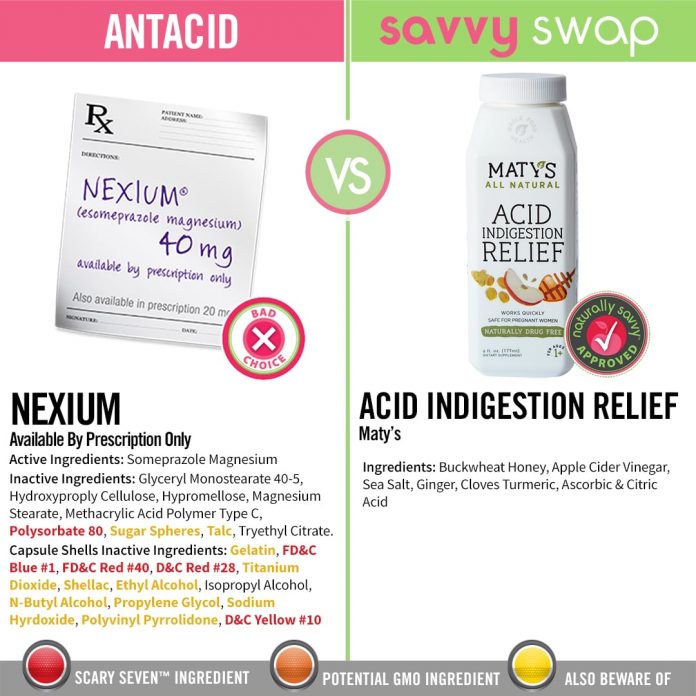 Commonly prescribed antacids have been linked to an increased risk of dementia, hip fractures, and chronic kidney disease plus they may cause other undesirable side effects.
GERD and acid indigestion are commonly caused by a lack of sufficient stomach acid rather than having too much. Maty's Healthy Products now has an Acid Indigestion Relief specially formulated to help soothe your discomfort quickly with 100% natural ingredients. We always recommend choosing better alternatives without questionable ingredients. Try Maty's next time you have indigestion.
See more Alternagraphics here.