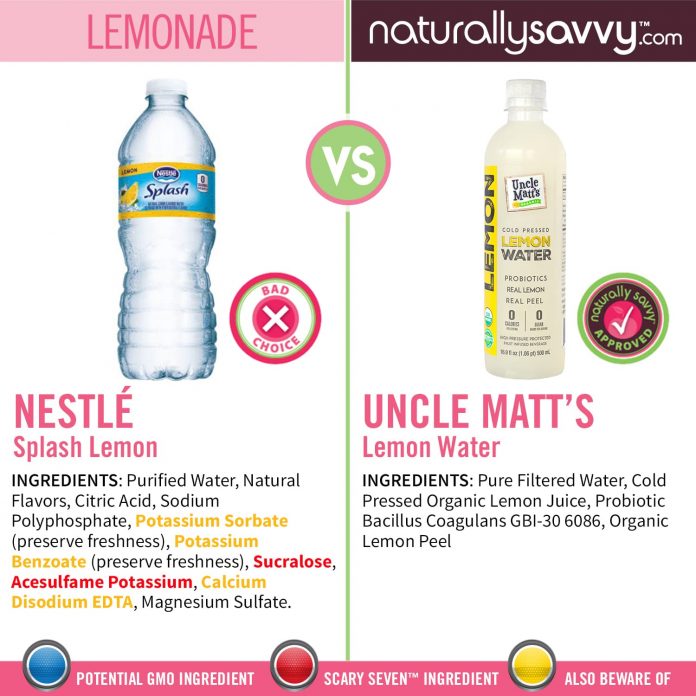 An excellent way to stay hydrated all summer long is by drinking water, but sometimes plain water gets boring. We have lots of suggestions on how to stay hydrated with alternatives to water but when we learned that Uncle Matt's was introducing flavored waters we couldn't wait to try them. Our sponsor's water comes in grapefruit, orange, and lemon. When looking at conventional flavored waters, we sadly found Scary Seven ingredients like artificial sweeteners and artificial preservatives. Yuck!
Not only is Uncle Matt's Fruit Infused Water all natural, but it also has the added benefits of probiotics, which are key for digestive health, immunity, and mental health as well. The peels add extra antioxidants, and they are low in sugar. Here at Naturally Savvy we can't get enough of functional foods (or drinks) like these.
Try them and if your store doesn't carry them make sure to request that they do.
See more Alternagraphics here.