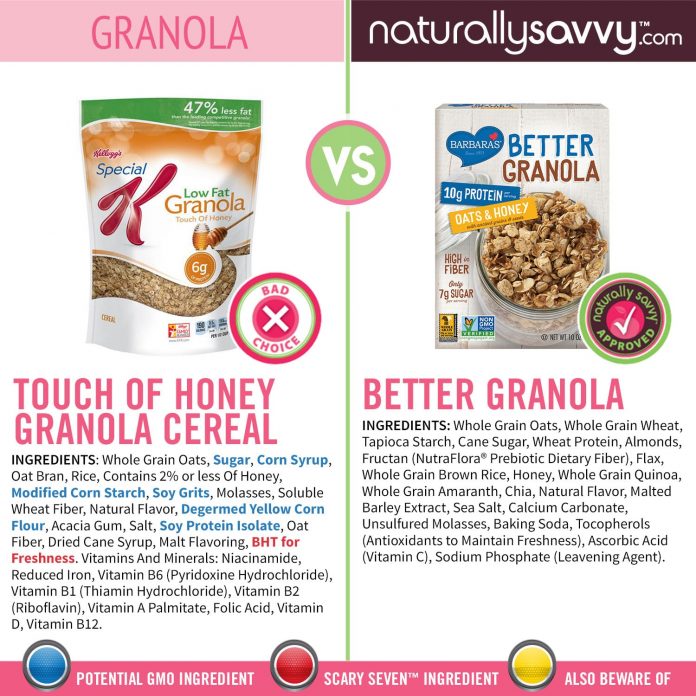 Despite misleading label claims, the granola on the left is not a healthy choice since preservatives and potential GMOs crowd its ingredient list. Instead choose Barbara's Better Granola – it is preservative-free, Non-GMO, and Naturally Savvy Approved!
[Editor's Note: If you want to learn more about GMOs and how to avoid them, click here to sign up for Naturally Savvy's Non-GMO Get Healthy Challenge.]
See more Alternagraphics here.