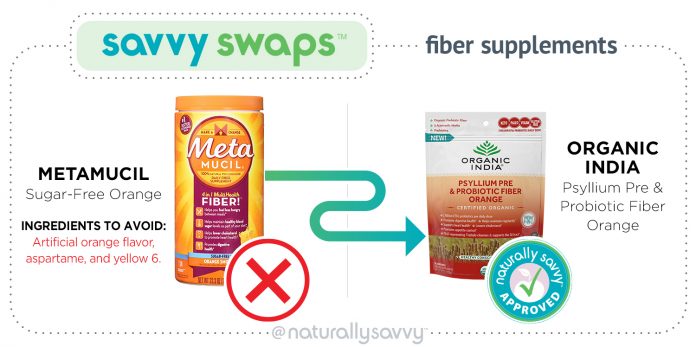 Everyone experiences irregularity with bowel movements from time to time, however, this should not be a constant in your life. Increasing fiber in your diet or through the use of supplements can help.
Many people rely on conventional solutions like the one on the left of the image below. As we highlighted these products can contain artificial flavors, artificial sweeteners, and coloring. These are all on the Scary Seven list and we avoid them as much as possible.
That's what we were so excited for Organic India to launch their new Psyllium Pre & Probiotic Fiber which comes in three flavors: original, orange, and cinnamon spice.
The fiber is from psyllium husks and is organic plus these products have pre and probiotics to feed a healthy microbiome (gut bacteria).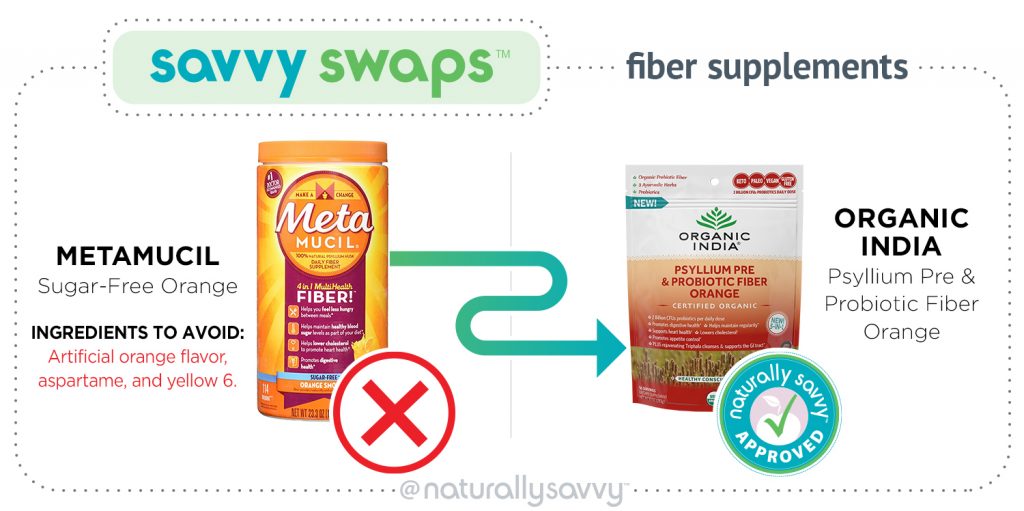 Check out more Savvy Swaps.
Sign up for our newsletter: