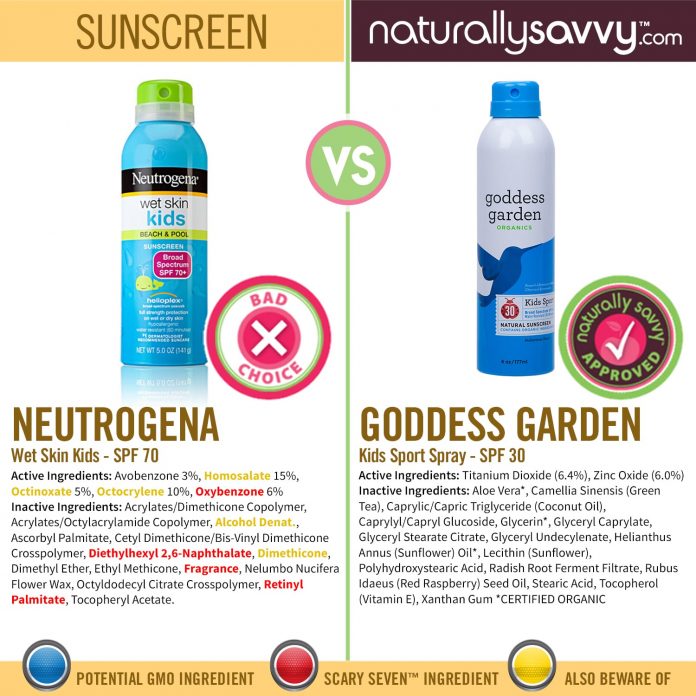 Most conventional spray sunscreens use alcohol and aerosol, and leave a lingering mist of chemicals around your body that are flammable! Our sponsor, Goddess Garden, uses a non-aerosol, alcohol-free formula that doesn't form a cloud around your body, doesn't need a 'Caution: Flammable' warning, and contains the same natural, chemical-free sunscreen they use in their lotions.
The conventional sunscreen scored a 7 on EWG's list. EWG found that although the sunscreen says it has 70 SPF, this is misleading as it only blocks UVB rays that burn the skin but not UVA that lead to cancer and pre-mature aging. This false sense of protection may lead you to believe you are protected for longer. Goddess Garden recommends reapplying their sunscreen every 80 minutes and it protects from both UVA and UVB.
Do you know what's in your sunscreen?
See more Alternagraphics here.