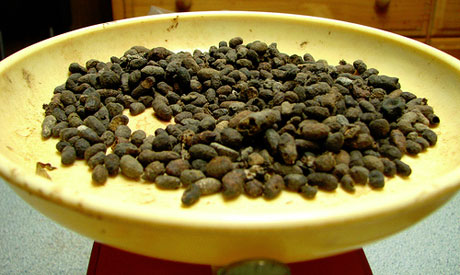 Fundamental to Traditional Chinese Medicine, Chinese herbs have been known to provide a host of health benefits for thousands of years. These herbs, often used in home remedies, have become increasingly popular in American homes and are now widely available at local health food stores. And they may not be as healthy as you think: A new report has indicated that some of those Chinese herbs can actually be ripe with harmful pesticides.
The study was published by the Greenpeace East Asia and reported on by Nature World News. The study indicated that these herbs contained a "prevalence of pesticides."
Read more about the dangers of pesticides in conventional products
The study analyzed "about 65 samples of Chinese herbal products and found that they contained dangerous pesticides. About 26 samples had chemicals that are banned in China." The report indicated that a lot of the herbs aren't being picked from forests anymore, but instead are being cultivated using methods that rely on chemicals instead.
China is a leading phosphate fertilizer manufacturer, and produces more than 300 million tons of a byproduct known as phosphogypsum, which contains a host of dangerous chemicals. The country has slowly shifted from traditional farming methods towards more chemically reliant methods.
According to Medical Xpress, Greenpeace ecological farming campaigner Jing Wang stated that "these test results expose the cracks in the current industrial agriculture system that is heavily reliant on toxic chemicals at the expense of human and environmental health." He further added that "Chinese herbs are trusted and used as food ingredients for healing purposes by millions of people around the world. They are an iconic part of our heritage we must preserve. Chinese herbs should heal, not harm people and must be pesticide free."
Read more about pesticides in fruits and vegetables
Pesticides have been known to cause a host of health issues in people, including skin or eye irritations, endocrine disruption, neurological disorders, fertility issues and even cancer. They're also harmful to the environment. Most recently, pesticides have been linked to more than 50,000 bee deaths in Oregon.
Photo Credit: Uncleweed
References: Nature World News, Medical Xpress