We are big fans of #PlasticFreePeriods. This week some very important information was published by Greenpeace labs. Those "plant-based" plastics in your period products behave just like oil-based plastics. So what does this mean? Plant-based plastics stick around forever! They do not biodegrade or compost and are the same kind of plastic polyethylene. They are still plastic.
So not only are conventional period products with plastic applicators and synthetic fibers bad for us they are also bad for the environment. Also, some organic period products that use plant-based applicators are still introducing plastic into the environment. With the number of period products a woman uses in her lifetime (over 11,000), the impact is huge and period products are definitely a big polluter. It's time to rethink plastic and choose #PlasticFreePeriod products instead.
We trust the products from Natracare as they celebrate 30 years of organic & plastic-free period products and continue to set sustainability standards today. Protecting, not polluting, you won't find any plant-based plastic in their products.
Join the movement towards Plastic Free Periods by choosing a brand that has never and will never use plant-based applicators or greenwash their customers. Let's spread the word and raise awareness. Share this giveaway on all of your social accounts.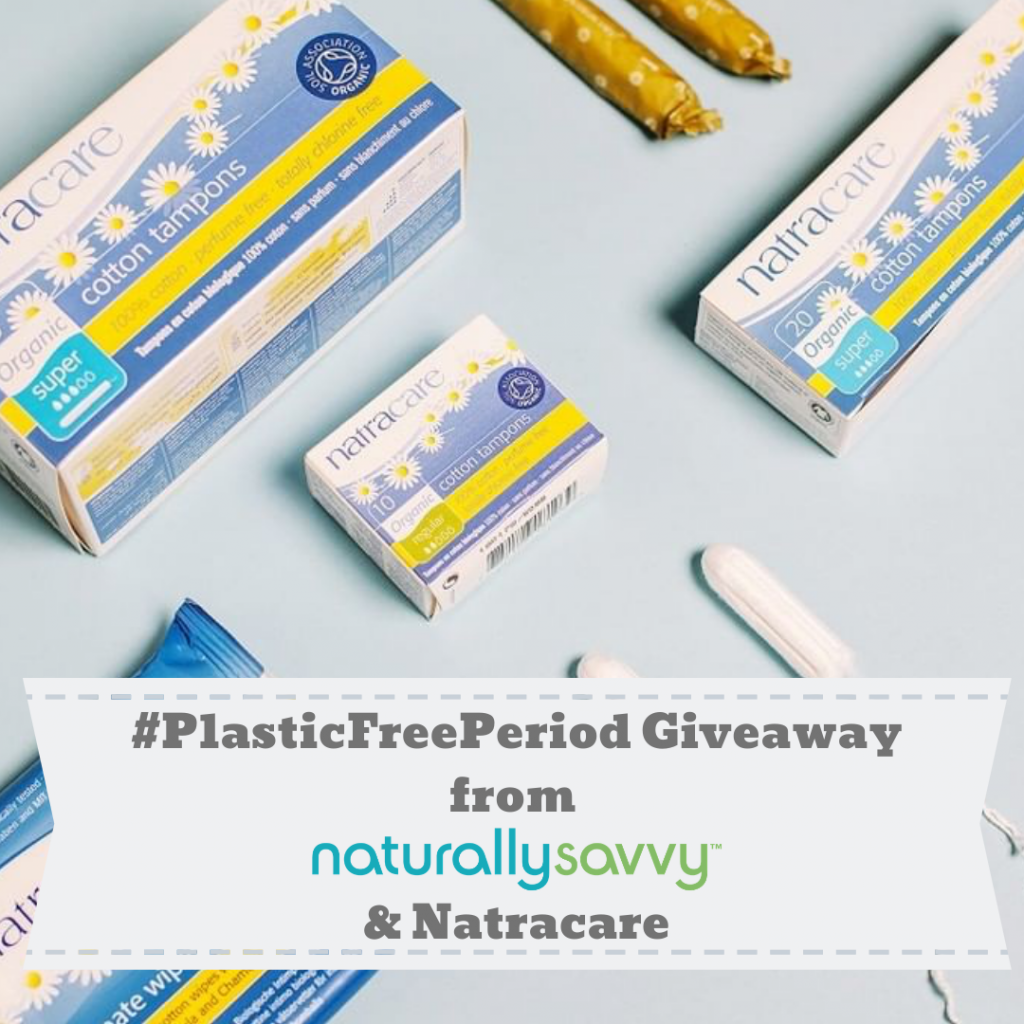 Giveaway includes:
1 box of Tampons with applicator (or winner's choice)
1 box of Curved Panty Liners (or winner's choice)
1 package of Intimate Wipes
1

Natracare

cloth shopping bag
Don't delay and enter today.
---
Our giveaway is now closed. Stay tuned for more giveaways.
Congratulations to our winners Michelle S., Lisa W., and Rachel K.
---
Win one of three prizes from Natracare valued at $40 USD (for US prize which includes the book) and $22 CAD (for Canadian prize).
Contest runs from October 25 – Nov 6, 2019.
Open to the US and Canada. One entry per person.
---
---
To always know about our latest giveaways and special events, subscribe to our newsletter.