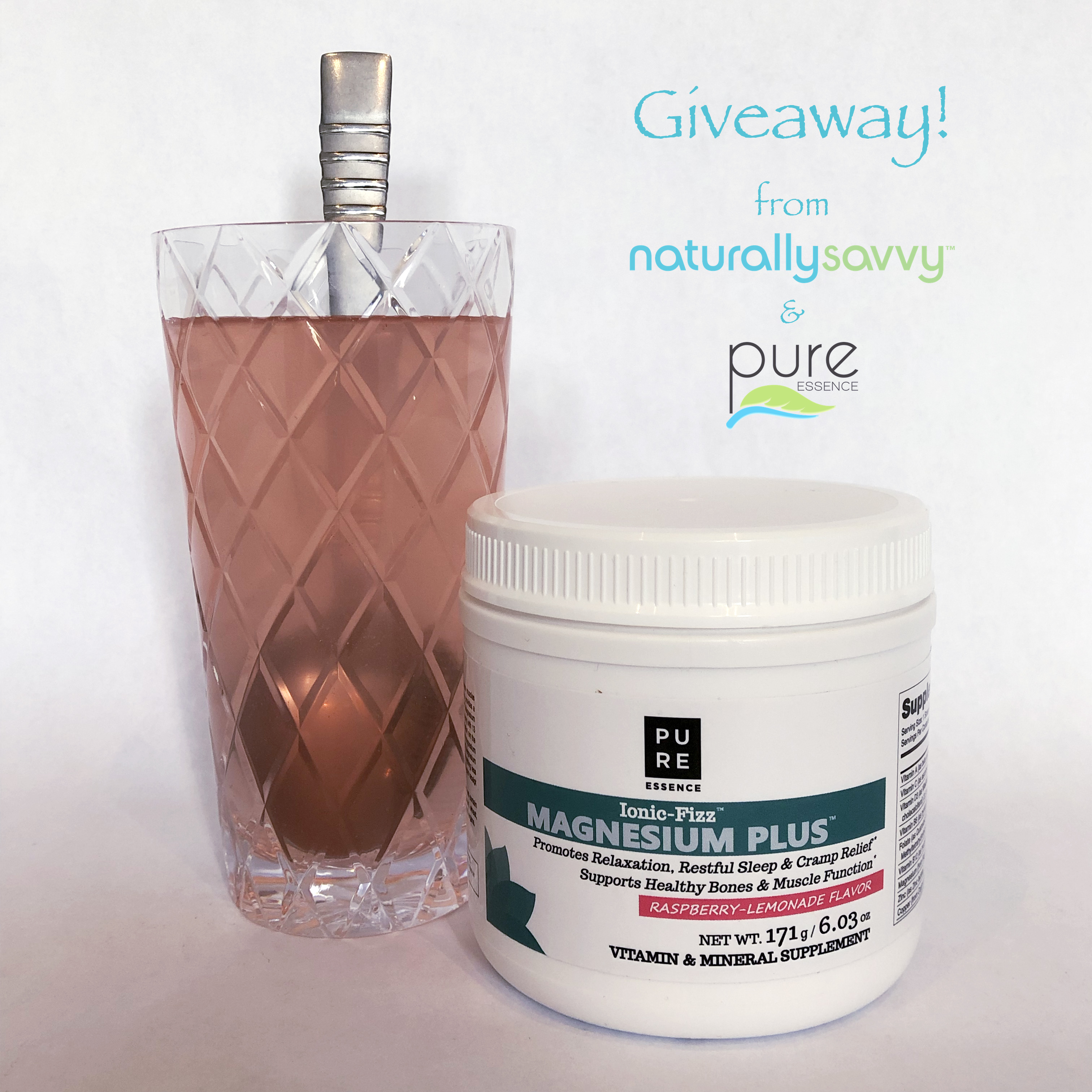 If you have any of the following symptoms, leg cramps, eye twitches, headaches, or constipation you may be mineral deficient and more specifically, you need more magnesium. Why? Magnesium is required by over 300 functions in the human body and if you are stressed, and who isn't, then you need, even more, to help your body function at it's best. Pure Essence has this amazing Ionic Fizz™ Magnesium Plus! Why Plus? Balance is also making sure you have all of the right minerals to ensure you have the right amounts of each one. Ionic Fizz™ Magnesium Plus provides 13 other nutrients to aid in magnesium's absorption and utilization in the body. It's the perfect balance your body needs.
We've teamed up with Pure Essence to give away FIVE containers of Ionic Fizz™ Magnesium Plus. Enter your name and email address below for a chance to win!
---
The giveaway is now closed. Congratulations to our winners:
Wendy R.
Elizabeth M.
Armetrica P.
Phillip H.
Nicole M.
Stay tuned for more amazing giveaways!
---
By entering the contest, you agree to receive Naturally Savvy and Pure Essence's newsletter. You can opt-out at any time.
Win one of five prizes of Pure Essence Ionic Fizz™ Magnesium Plus valued at $25. Contest runs from May 21 – May 29, 2019.
Open to the US only. One entry per person.
---
---
To always know about our latest giveaways and special events, subscribe to our newsletter.