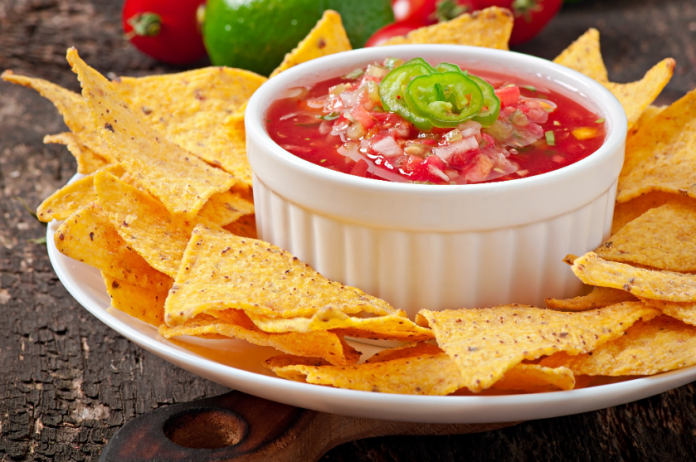 One of the best things about the holidays is all the delicious, tempting foods and drinks that seem to be available at every turn. Grandma makes her special pies, the endless round of office and neighborhood parties, and the family dinners are all opportunities to indulge-and put on a few extra pounds. Then there's the eating on the run between the rush of shopping and trying to do it all-which can result in making not-so-nutritious food choices.
But there are ways to avoid both of these challenges during the holidays if you make some conscious healthy food and beverage swaps. We promise you won't miss out on the great tastes and festivities, but you will likely walk away from the table and parties without extra weight and feeling darn good about yourself!
Read about 7 surprising food swaps for even healthier eating
Wine spritzers instead of alcohol. This substitution cuts calories as well as alcohol intake, a win-win situation. The classic recipe is three parts wine to one part sparkling water. Make sure both ingredients are super cold and add a slice of lime.
Low-fat yogurt dip instead of full-fat dips. Use a low-fat plain yogurt (dairy or soy) as the basis for your dips instead of full-fat sour cream or cream cheese. Serve with raw veggie or fresh fruit pieces.
Dairy-free "egg nog" instead of traditional variety. For those who want to skip the lactose and/or the fat of dairy egg nog, reach for a dairy-free variety. Almond milk and coconut milk are two favorites in this category, and be sure to look for low-fat products if you want to keep calories low. You also may want to try to make your own dairy-free egg nog.
Salsa instead of dairy dips. I don't know about you, but salsa is perfect any time of the year and for any holiday. Put out a traditional red or green tomato salsa or jazz it up with corn or avocado salsa. All of these and more are festive, nutritious, and lower in calories and fat than dairy dips.
Zucchini noodles instead of pasta. Traditional pasta is fine, but a more nutritious and colorful choice is zucchini noodles. You can use a spiral food slicer or just a simple vegetable peeler. Zucchini pasta is fast, fun, and a beautiful addition to any holiday table.
Read about 5 food swaps for heart health
Mashed cauliflower instead of mashed potatoes. Save calories and add fiber when you substitute mashed cauliflower for mashed potatoes. Throw in some roasted garlic and enjoy added antioxidants as well.
Grilled, broiled, roasted fruit instead of pies. You can wow your guests with the delicious natural sweetness of hot fruit-grilled, broiled, roasted–instead of fruit pies this holiday season. The possibilities are endless: the fruit can be sliced, cubed, whole, skewered; you can prepare a single fruit or mix several together; add flavorings such as cinnamon and nutmeg, a natural sweetener such as stevia or maple syrup, or enjoy their natural sweetness.
Mushrooms rather than meatballs. Put those little cocktail meatballs to bed and serve up mushroom caps stuffed with chopped onion and mushrooms and whole grain stuffing. This alternative cuts calories, fat, and cholesterol and adds fiber and antioxidants…and both are easily served with toothpicks!
Baked sweet potatoes instead of casserole. This swap is a great way to include a holiday favorite food without all the calories and fat. Scrub the skins well (lots of nutrients in them!) and serve up the baked treats with a drizzled olive oil and herbs or, for those with a sweet tooth, a few drops of maple syrup. Yummy!
Pumpkin pudding instead of pumpkin pie. Who needs the crust? Pumpkin pie in a cup, topped with a dollop of vanilla Greek yogurt and a sprinkle of cinnamon is a lighter way to sweeten your holiday.
Baked apples instead of apple pie. You may not be able to dissuade grandma from making her apple pie, but you can offer your guests an alternative: baked apples. You can make them whole or sliced, and keep those skins on (buy organic apples) for extra fiber and nutrients.
Nondairy dark hot chocolate. This low-fat, high antioxidant beverage is a super alternative to the high-fat, high-calorie traditional one. Take 8 ounces of unsweetened almond milk and add 1 tablespoon raw cacoa powder and 1 teaspoon of natural maple syrup or some stevia. Stir well while heating and enjoy!
Whole-grain bread and olive oil instead of white rolls and butter. Stay focused on more nutrient-rich foods by selecting whole-grain bread or rolls and dipping them in olive oil (flavored with herbs or garlic perhaps) instead of reaching for white rolls and butter. The whole grains are rich in fiber while the olive oil provides healthy fats. Both are more filling than the traditional choices.