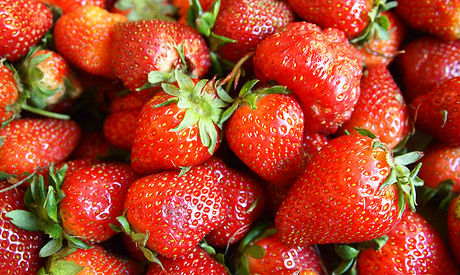 Inflammation is the underlying cause of a number of health issues for many people. Fortunately, for the maintenance of good health and to reduce the risk of inflammation, there are a few common foods you can eat to help protect yourself from inflammation-related illnesses. And they're yummy, too.
Inflammation is what occurs when the body attempts to protect itself from any internal threats. These threats can include damaged cells, pathogens, or other irritants. When something harmful begins to threaten the body, the biological response is to try and fight it off. Inflammation is the body's desire to heal. Unfortunately, chronic inflammation is long-term and is associated with diseases including heart disease, asthma, tuberculosis, arthritis, Crohn's disease, and hepatitis.Read more about heart disease
The following foods can improve the function of white blood cells, which can help your body fend off inflammation. Of course, if you eat them with inflammation-causing foods, you'll probably negate their benefits. So make them part of a healthy diet low in saturated fats, animal products and refined grains.
These berries are rich in vitamin C, which can not only boost your immune system, but also stimulate the creation of white blood cells
2. Purple cabbage
This cabbage contains polyphenols, which are antioxidants that can help decrease inflammation.
3. Mushrooms
Mushrooms have been known to produce white blood cells within tissues, known as macrophages.
Try incorporating these three foods into your diet to pack a great anti-inflammatory punch. How about adding some strawberries to your salad at lunch time? And both purple cabbage and mushrooms works great in most stir frys.
Do you have other favorite ways to enjoy these foods? Let us know in the comments.Read more about reducing inflammation naturally
Photo Credit: Fried Dough