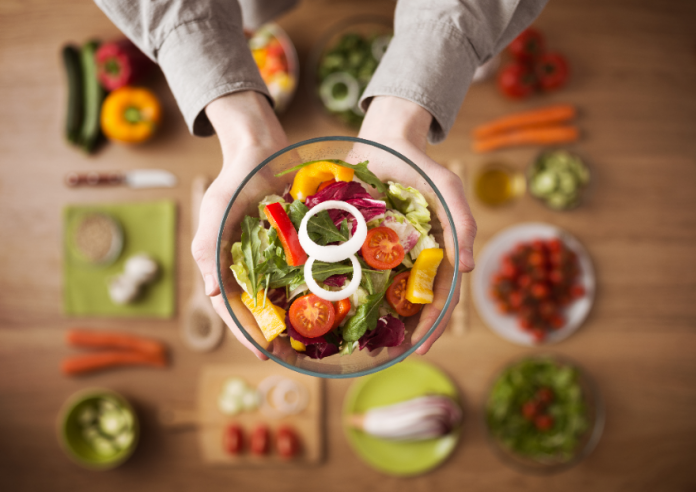 Answer truthfully: do you believe you deserve to honor yourself and your body with an eating plan that is safe, nutritious, easy to follow, diversified, heart-healthy, restaurant-friendly, and highly flexible? If the answer is yes (and why wouldn't it be?), then you should know there are several excellent diet candidates that fit the bill. Each of these diet plans have been shown in real life and in studies to have staying power and withstand scientific scrutiny. And yes, they are chock full of great tasting foods as well.
The following 5 diet plans to try in 2018 were ranked highest out of a field of 40 by a panel of experts for the U.S. News & World Report. This is the eighth year the Best Diets evaluation has been published. The candidates are analyzed based on seven categories: how easy it is to follow, its ability to result in short- and long-term weight loss, safety, potential to prevent and manage heart disease and diabetes, and nutritional value.
And the winners are:
Read about what to expect when improving your diet
Mediterranean diet. Along with tying for first place (with DASH) as the best overall diet, the Mediterranean diet also won the number one spot for best for diabetes, healthy eating, plant-based, and easiest to follow. Scores of studies have shown that the Mediterranean diet is helpful for heart and brain health as well as the prevention of other chronic illnesses. The focus of this diet plan is on a lot of fruits and vegetables, nuts, beans and legumes, whole grains, and healthy fats and limited red meat, sugar, and saturated fat.
DASH diet. The aim of this dietary plan is to prevent and lower high blood pressure, but it does so much more. Foods to focus on include fruits, veggies, whole grains, lean protein (including beans and legumes), and low-fat dairy, while limiting salty foods, fatty meats, full-fat dairy, tropical oils, sweets, and sugar-sweetened beverages. DASH also garnered the number one spot as the best for heart health and tied for first for healthy eating.
Flexitarian. The main idea behind the flexitarian way of eating is to focus mainly on vegetarian fare, but occasionally having meat, fish, or fowl. In fact, you might treat meat as a condiment. Meals are built around plant-based protein, such as beans, legumes, nuts, high-protein grains, seeds, and soy. Flexitarian cookbooks and websites are available if you need some tips on how to go flexitarian, especially if you are looking for some vegetarian alternatives to animal-based foods. If you are looking for an easy diet to try, this may be it, as the flexitarian diet tied in second place in the category of easiest diet to follow.
Weight Watchers. As the name suggests, the Weight Watchers way of eating focuses on helping users drop pounds, but it also has been shown to be a very healthful approach and has met with much success. In recent years, the program has modified its approach to encourage people to eat better, exercise more, and shift their mindset. One reason Weight Watchers has been effective is its multi-model approach, which includes a support system of in-person meetings, online chats, and phone contact with individuals trained in behavioral weight management techniques. These advantages also caused the Weight Watchers diet to be ranked number one for weight loss and for best commercial diet plan.
MIND diet. The beauty of the MIND diet is that it combines the best of the best-DASH and the Mediterranean-and focuses in on the foods in each plan that specifically have a positive impact on brain health. That's because the aim of the MIND diet is to help prevent Alzheimer's disease and other dementias. The emphasis is on consuming foods from ten groups: green leafy veggies, all other vegetables, berries, beans, whole grains, nuts, fish, poultry, olive oil, and wine. Five categories of foods should be avoided: cheeses, pastries and sweets, fried or fast food, red meat, and butter and stick margarines (which can contain trans fats). All in all, the MIND diet ranks in the top five in the categories of easiest diets to follow, heart-healthy, and healthy eating.
Read about 8 links between your diet and Alzheimer's
Source
US News & World Report. Best diets overall