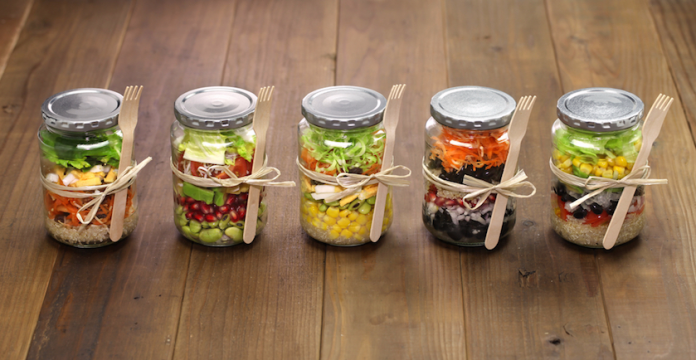 Packing a healthy lunch for the kids and adults doesn't need to take a lot of time in the morning. The key is a little bit of prep beforehand, and getting everyone involved. Naturally Savvy Founder Andrea Donsky shares her top hacks for packing a lunch on the go.
1. Have your kids write a list of fruits, vegetables, and snacks that they like. You can refer to this all year and you don't have to worry about them trading or not eating their lunch.
2. Use reusable containers. A mix of BPA-free plastic and stainless steel. Bento boxes are a big trend right now, and you can get containers with two compartments for things like hummus and crackers or veggies.
3. Mason jars are great for meal prepping layered salads for adult meals all week long. Just put the dressing at the bottom, followed by a hard veggie that won't get soggy.
4. Make an assembly line. If you want to get the whole family more involved in packing their own lunches, have a bin in the fridge, freezer, and pantry and lunch is ready to go in 11 seconds!
Watch Andrea on Cityline for more lunch packing tips and tools: