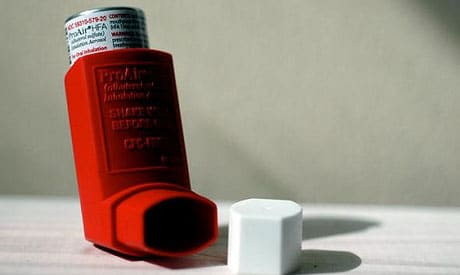 Numerous studies have shown how vitamin D supplementation could be beneficial to individuals in conjunction with a healthy diet. Vitamin D can help with fatigued muscles, and the sunshine vitamin is also crucial towards the maintenance of healthy bones. A new report has also indicated that vitamin D could also reduce the effects of asthma.
The report, published in the recent issue of the journal Allergy and Clinical Immunology, found that "people with very low levels of vitamin D may have worse asthma symptoms than their counterparts with higher levels of the sunshine vitamin, according to the new findings that suggest the vitamin calms the activity of an 'over-active' part of the immune system in people with asthma," reports NutraIngredients.
Read more about vitamin D supplementation
According to NutraIngredients, the study "looked at IL-17A, which is one of the molecules thought to be associated with the malfunctioning immune response seen in asthma. Researchers examined whether vitamin D had an effect on the levels of the molecule produced by white blood cells in a laboratory experiment."
The researchers concluded that "vitamin D can have an effect on IL-17A levels in the laboratory, it is certainly too early to hail vitamin D as a potential "cure" for asthma. A positive effect on cells in the lab does not guarantee vitamin D supplements will improve symptoms for people with asthma."
While further tests will be necessary to determine just how effective vitamin D can be for individuals with asthma, the preliminary results are certainly promising.
Photo Credit: NIAID_Flickr