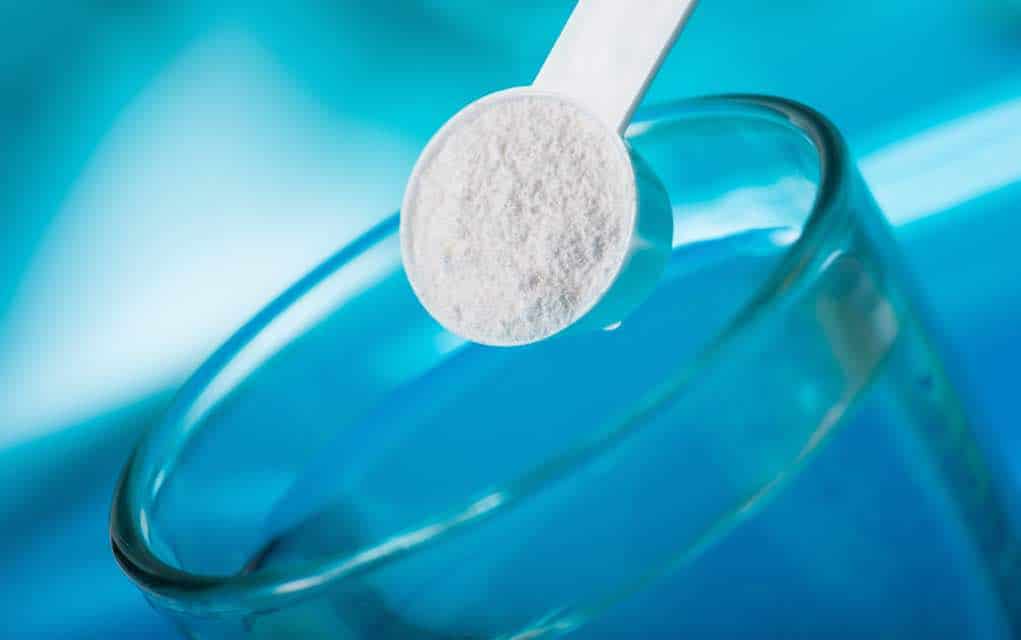 The fact that magnesium is involved in more than 300 biochemical processes in the body highlights how critical this mineral is for supporting and maintaining health. It also makes it easy to understand that magnesium can have a role in relieving many different types of pain.
Interest in the ability of magnesium to resolve pain, both acute and chronic, has been growing for years, as has the research into this phenomenon. Experts believe the reason magnesium can relieve pain is the fact that it is "a physiological antagonist of the N-methyl-D-aspartate (NMDA) receptor ion channel, and that the NMDA receptor plays a key role in central sensitization," which is the main way magnesium kills pain by blocking the NMDA receptor in the spinal cord.
Here are some of the discoveries experts have made about the ability of magnesium to help manage different types of pain.
Arthritis and Magnesium
Magnesium helps strengthen bone, maintain joint cartilage, and assists with muscle function. Without enough magnesium, these essential processes cannot function optimally, which can contribute to and cause pain. Therefore, as noted by the Arthritis Foundation, it's important to get enough magnesium (RDA is 320 mg for women and 420 mg for men), as many studies have reported that eating foods rich in magnesium and potassium improves bone density.
Read about do you need a magnesium supplement
Magnesium and Fibromyalgia
Managing fibromyalgia pain is especially challenging, and having access to an effective natural remedy is most welcome for many patients. Numerous studies have identified magnesium as one such treatment option. In a study conducted by experts at Mayo Clinic, for example, 24 women applied a transdermal magnesium chloride solution in spray form to each limb twice daily for four weeks. All of the women completed a questionnaire and survey about their experiences with the spray. Generally, the use of the magnesium resulted in a significant improvement in pain after 2 and 4 weeks of treatment.
Among people with fibromyalgia, it seems that magnesium inhibits the nerve receptors that are associated with the pain trigger points. In a study from Turkey, for example, the authors noted that magnesium citrate supplementation (300 mg/d) resulted in a significant reduction in tender points, fibromyalgia impact questionnaire scores, and depression scores.
Menstrual cramps
A study appearing in the Cochrane Database of Systematic Reviews noted that taking magnesium supplements can relieve painful menstrual cramps. Subsequent research also pointed out how important magnesium can be for relieving not only menstrual cramps but other symptoms associated with premenstrual syndrome and post-menopause.
Read about are these foods high enough in magnesium?
Migraine and tension headache
Many people who suffer from migraine have a magnesium deficiency. Research has indicated that supplementing with 400 mg daily of chelated magnesium or magnesium oxide can reduce the frequency of migraine as well as lower the severity of pain. For individuals with tension headache, magnesium can help relieve muscle tension associated with head pain.
Neuropathic pain
Neuropathic pain is believed to be associated with peripheral nerve issues, such as neuropathy associated with spinal stenosis, spinal cord injuries, and diabetes. Numerous studies have revealed the ability of magnesium to help reduce and manage neuropathic pain. For example, a report published in Current Medicinal Chemistry in 2016 noted that magnesium "has been shown to exert an analgesic effect on humans in conditions presenting…chronic (neuropathic) pain."
Postoperative pain
The amount and level of pain experienced by people following surgery can be overwhelming and challenging to treat. Research suggests administering magnesium can significantly reduce pain and pain intensity. For example, 44 individuals who underwent bilateral total knee arthroplasty were given either magnesium sulfate or isotonic saline (22 patients each) during surgery. A comparison between the two groups of levels of postoperative pain and the amount of patient-controlled analgesia (fentanyl) and rescue analgesia (ketoprofen) used during the first 48 hours revealed that those in the magnesium group used significantly fewer rescue analgesics and fentanyl during the first 48 hours postoperatively.
Live Healthier. Be Informed. Get Inspired.
Sources
– Arthritis Foundation. Magnesium
– Bagis S et al. Is magnesium citrate treatment effective on pain, clinical parameters and functional status in patients with fibromyalgia? Rheumatology International 2013 Jan; 33(1): 167-72
– Chiu HY et al. Effects of intravenous and oral magnesium on reducing migraine: a meta-analysis of randomized controlled trials. Pain Physician 2016 Jan; 19(1): E97-112
– Engen DJ et al. Effects of transdermal magnesium chloride on quality of life for patients with fibromyalgia: a feasibility study. Journal of Integrative Medicine 2015 Sep; 13(5): 306-13
– Parazzini F et al. Magnesium in the gynecological practice: a literature review. Magnesium Research 2017 Feb 1; 30(1): 1-7
– Proctor ML, Murphy PA. Herbal and dietary therapies for primary and secondary dysmenorrhea. Cochrane Database Systematic Reviews 2001; (3):CD002124
– Shin HJ et al. Magnesium sulphate attenuates acute postoperative pain and increased pain intensity after surgical injury in staged bilateral total knee arthroplasty: a randomized, double-blinded, placebo-controlled trial. British Journal of Anaesthesiology 2016 Oct; 117(4): 497-503
– Smith HS, MD. How can magnesium help relieve pain?
– Srebro D et al. Magnesium in pain research: state of the art. Current Medicinal Chemistry 2016 Dec 12
– WebMD. Magnesium